Nakon odličnog gostovanja benda
Isis
, te godinu dana nakon što smo gledali
Russian Circles
, Zagreb će ugostiti još jedne velikane žestoke post-metal glazbe, američke
Rosetta
. S njima dolazi i jednako zanimljiv bend
City of Ships
, dok će domaći support biti post-metal bend iz Čakovca,
Emphasis
.
Rosetta dolaze iz Philadelphie. Nastali su 2003. godine i do sada su izdali tri albuma. Iako ih definiraju kao post-metal, Rosetta inzistiraju da nemaju nikakve veze sa bilo kakavom post-(umetni termin) glazbom, a ono što sviraju opisuju kao ''metal za astronaute''. Kao uzore navode Neurosis, Isis, My Bloody Valentine, Stars Of The Lid i Frodus.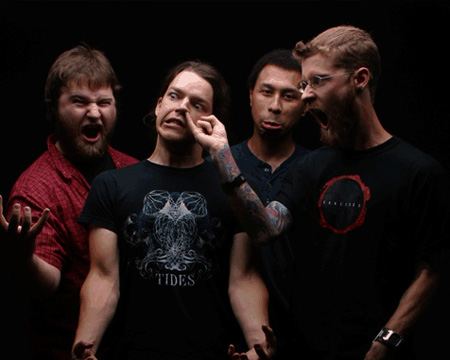 rosetta
City of Ships su trio s Floride koji se ne grozi predznaka ''post'' i za sebe kažu da su progresivni ''post''-inspirirani rock bend. Početkom ljeta bi im trebao izaći novi album, za čiji produkciju je zadužen Andrew Schneider (Pelican, Cave-In, Daughters, Rosetta), koji je s njima radio i na prošlom albumu ''Look What God Did to Us'' iz 2009. godine.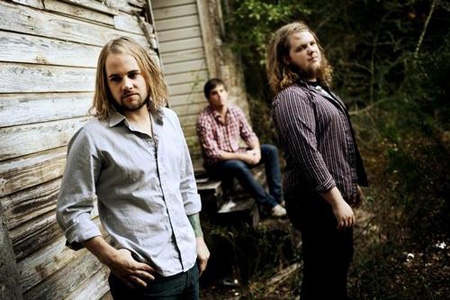 city of ships
Čakovečki post-metal trojac Emphasis nastao je početkom 2006. godine, a iza sebe ima demo album "Elements of morrow" za Rumunjsku nezavisnu kuću Asiluum. Do sada su odradili mnogobrojne koncerte na području cijele Hrvatske i Slovenije. Kritika i publika njihov zvuk često uspoređuje sa bendovima poput Isis, Cult of Luna i Pelican. U tijeku je priprema novog albuma, a nove će pjesme predstaviti upravo zagrebačkoj publici.
emphasis
Ulaznice u pretprodaji potražite u:
- Zagreb: Rockmark knjižara, Dirty Old Shop
- Varaždin: Caffe bar Lavra
- Koprivnica: Šareni Dućan
Cijena ulaznica je 60kn u pretprodaji, te 80kn na dan koncerta.
Ulaznice se također mogu naručiti i rezervirati putem maila tickets@rocklive.hr
ana // 24/05/2011