Nakon sjajnog nastupa na
Rokaj Festu 2008
godine The Godfathers ponovo dolaze u Hrvatsku. Nastupit će u subotu 9.4. u zagrebačkom klubu Boogaloo.
The Godfathers nastaju davne 1985. u trenutku kada braća Peter i Chris Coyne iz pepela svoje prvobitne grupe The Sid Presley Experience formiraju novi bend. Grupi se ubrzo pridružuju bubnjar George Mazur, te gitaristi Mike Gibson i Kris Dollimore, upotpunjujući originalnu postavu benda koji će svojim jedinstvenim spojem rock'n'roll i punk rock zvuka vrlo brzo skrenuti pozornost medija i publike.
Nakon serije vrlo zapaženih singlova, 1987. potpisuju ugovor s izdavačkom kućom Epic Records koja objavljuje njihov prvijenac Hit By Hit, dok istovremeno kreću na veliku turneju po Europi i Sjevernoj Americi. Godinu kasnije snimaju album ''Birth, School, Work, Death'', svoj najkomercijalniji, a po mnogima i najbolji uradak koji im uz seriju hit singlova cementira status velikih zvijezda i reputaciju ponajboljeg live benda na otoku. Po objavljivanju trećeg albuma ''More Songs About Love And Hate'', Kris Dollimore odlazi iz grupe, te ga zamjenjuje Chris Burrows s kojim rade na odličnom ''Unreal World'' (1991), i ''The Godfathers'' iz 1993. Unatoč stalnim promjenama članova, intenzivno nastupaju do 1995. i posljednjeg albuma ''Afterlife'', nakon kojeg slijedi duga pauza do 2001. kada bend službeno potvrđuje svoj raspad.
Nikad prežaljeni The Godfathers se na veliko oduševljenje fanova ponovo okupljaju 2008. godine i u originalnoj postavi kreću na povratničku turneju s obje strane Atlantika. Nakon serije uspješnih nastupa, Dollimore i Mazur ponovo napuštaju bend, te ih zamjenjuju Grant Nicholas i Del Bartle, s kojima The Godfathers najavljuju rad na svom sedmom studijskom albumu. Bend je tijekom prošle godine serijom koncerata obilježio 25-godišnjicu rada, povodom koje su u legendarnom Londonskom klubu snimili novi live CD/DVD ''Shot Live At The 100 Club''.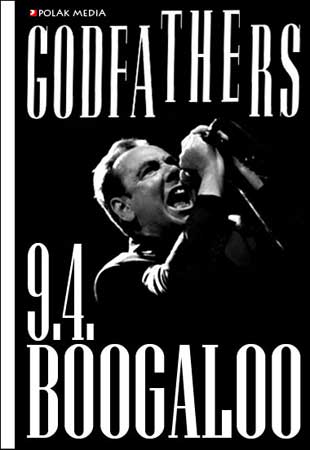 promo guy // 28/01/2011