Kako za koga, grunge je nesumnjivo bio zadnji revolucionarni rock prevrat s ogromnim svjetskim uspjesima u milijunskim tiražima. Kad se ta teza, svakako egzaktno dokazana provlači već jako dugo, oni prastari rockeri na bluesu i progressive zanijekati će značaj grungea, a i punka, oni zadrtiji garažom 60-ih smatraju da s pojavom punka 1977. više ništa nije bilo dobro u rocku, oni klasični rockeri skloni Dire Straits i Springsteenu su uvijek smatrali da je grunge neki metal, šminkeri su ga preskakivali, gothic i darkeri tu i tamo furali samo glavne hitove, indie-rockeri pak smatraju da je pravi rock Pixies i sve u tom fahu, ma mišljenja koliko god hoćeš.
Nekome kraljevi, a nekome zadnji nevažan bend u životu, čak bi ste se začudili koliko ljubitelja grungea smatraju da su no.1 Stone Temple Pilots i Pearl Jam, pa onda Alice In Chains, a Soundgarden, te pogotovo najpopularnija Nirvana na nekom zadnjem mjestu. Danas malo tko spominje Mudhoney, Screaming Trees, Green River, L7, Lunachicks, Hole, Tad, Temple Of The Dog... Ukusi i rezoniranja su uvijek diskutabilni, a o tome se itekako treba raspravljati u okvirima glazbenih žanrova. Diskurz je svakako potreban.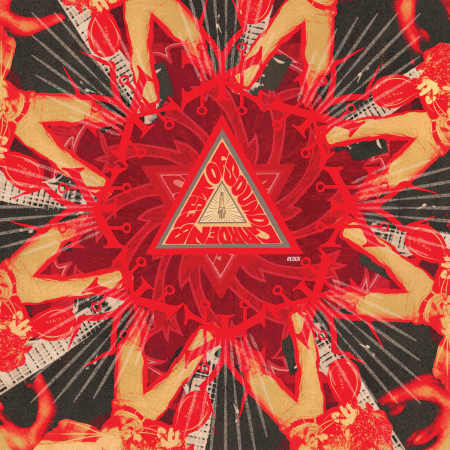 Soundgarden su bili post-punkerski hard-rock/ metal podsmijeh, ironija američkoj politici i općenitom društvenom svjetonazoru na prijelazu 80-ih u 90-te, taman u doba našeg ex-Yu raspadanja, imali su potpuno smislene i dorečene tekstove s vrlo hladnim, inteligentnim i distanciranim underground komentarima koji komercijalno nisu prolazili izuzev nekoliko hitova. Izdavač ovog obimnog projekta je angažirao hrpu, mahom nepoznatih bendova široj audijenciji kako bi zaobišao stereotipan pandan, lako je s poznatim imenima sanjati o uspjehu, ali to su često razmažene zvijezde što traže i tantijeme i novce, a koštaju i živaca. Krenulo se s početne točke baš kao što su kretali i Soundgarden, mali bend za lokalnu ekipu kojoj su dozlogrdile banalne američke mainstream trivijalnosti poput Huey Lewis & The News, Heart, Bon Jovi...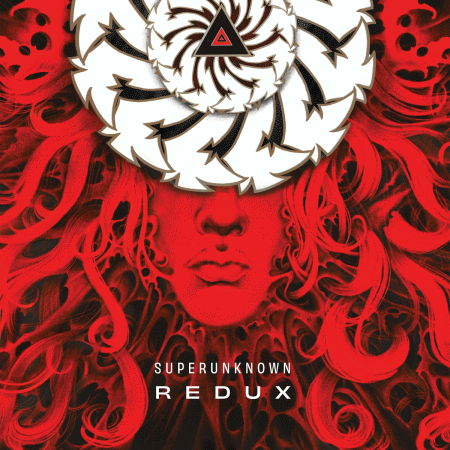 Objavljen u dva zasebna nosača zvuka, prvi "
Best of Soundgarden Redux
" donosi 15 pjesama iz najranije faze zaključno s prvim uspjehom albuma "
Badmotorfinger
" (1992, USA no. 39, UK no. 39) kojim su odškrinuli vrata svjetske slave. Valja istaknuti da se pod opisom žanra navodi 'various metal', pa se tako ovdje nalaze bendovi što preferiraju death, black, doom, stoner, sludge, modern metal, nu-metal, avant-garde, psyhodelic, ali ona osnovna baza riffova i kompozicija je ostala nepromjeniva i poznata od primjerice "
Loud love
", "
Ugly truth
", "
Slaves and bulldozers
", "
Rusty cage
", "
Nothing to say
", "
Searching with my good eye closed
", "
Birth ritual
"... Druga pak stvar su promjenivi vokalni tretmani koji rijetko dosegnu one oktave pokojnog
Chris Cornella
, ali u zadanim kontekstima potvrđuju činjenicu da ga nimalo nije lako skidati i autentično imitirati, te treće, gotovo i najjasnije, da mahnito bubnjarsko šibanje
Matt Camerona
nije bilo moguće odlupati u "
Jesus Christ pose
" unatoč maestru benda
Spotlights
.
Zanimljivo, upravo su Spotlights jedini bend koji se pojavljuje na oba izdanja. Drugo je kompletno sastavljeno od obrada megatiražnog "
Superunknown
" (1994, USA no.1, UK no. 4) albuma s krucijalnim megahitom "
Black hole sun
" kojeg su u laganom stoner/ doom formatu realizirali baš spomenuti Spotlights. Od svima dobro znanih hitova, ovdje ima dosta čudnovatih devijacija: "
Feel on black days
" u izvedbi
Marisse Nadler
dobio je garažni lo-fi tretman uz nježan ženski vokal (i to bez bubnjeva), naslovnjača "
Superunknown
" jezgrovit klasičan hard-rock
Valley Of The Sun
, "
Spoonman
" prljavi sludge
Horseburner
s neočekivanim akustičnim staccatima, no nema žlica onog uličnog Artist the Spoonmana, zatim mračnjak "
The day I tried to live
" je uobličen kroz gothic metal
Beastwars
, a najzanimljivije od svih su uvodna "
Let me drown
" fiksirana u jezoviti psihodelični stoner-sludge horror
Ufomammut
, te očekivano "
My wave
" znatno reducirana u brzini, no zato obilato nakićena isprekidanim progressive zahvatima
High Priest
. Ovo sve možda i ne bi imalo ovakvu draž da se u najmračnijem komadu "
4th of July
" projekta
Marc Urselli's Steppendoom
na sakrivaju sam Matt Cameron, Igor Sydorenko (vokal Stoned Jesus), gitarist QOTSA Alain Johannes, te prateći vokali Yat-kha i Utelo.
Kroz ovoliko različitih stilskih i žanrovskih transformacija (pjesme "
Like suicide
" i "
Head down
" su u ženskim vokalnim performansima), ovaj poduhvat pokazuje koliko su Soundgarden imali univerzalnu finoću teških i morbidnih pjesama skladanih s mnoštvo kojekakvih figura što su osim punka, post-punka/ new-wavea, hard rock/ metala i alternativnog rocka imali i elemenata bluesa, countryja, funka, psihodelije, noise-rocka, industriala, gothic-rocka, eksperimentalne glazbe..., a ovih skoro pa 3 sata (točnije 2 sata i 45 minuta) s 29 izvođača dokazuju višesmjernost svih tih stilskih metamorfoza.
Naslovi "
Best of Soundgarden Redux
": 1.FREEDOM HAWK - Loud love, 2.HEAVY TEMPLE - Ugly truth, 3.HIGH DESERT QUEEN - Slaves and bulldozers, 4.WITCH RIPPER - Rusty cage, 5.MIRAKLER - Birth ritual, 6.MISS LAVA - Burden in my hand, 7.SUN CROW - Toy box, 8.SPOTLIGHTS - Jesus Christ pose, 9.SWAMP COFFIN - Nothing to say, 10.MILANA - Outshined, 11.JOSIAH - Applebite, 12.LAMASSU - Searching with my good eye closed, 13.BLUE HERON - Uncovered, 14.DENDRITES - Tighter and tigreter, 15.RESTLESS SPIRIT - Room a thousand years wide
Naslovi "
Soundgarden Superunknown Redux
": 1.UFOMMAMUT - Let me drown, 2.HIGH PRIEST - My wave, 3.MARISSA NADLER - Fell on black days, 4.SOMNURI - Mailman, 5.VALLEY OF THE SUN - Superunknown, 6.FRAYLE- Head down, 7.SPOTLIGHTS - Black hole sun, 8.HORSEBURNER - Spoonman, 9.WITCH MOUNTAIN - Limo wreck, 10.BEASTWARS - The day I tried to live, 11.JACK HARLON & THE DEAD CROWS - Kickstand, 12.THE AGE OF TRUTH - Fresh tendrils, 13.MARC URSELLI'S STEPPENDOOM - 4th of July, 14.DOZER - Half, 15.DARKHER - Like suicide
horvi // 16/07/2023