Jane Weaver pomniji pratitelji britpop scene sjetit će se kao pjevačice grupe Kill Laura s kojima je objavila par simpatičnih singlova, no nisu dogurali do albuma. Vrlo brzo nakon raspada je krenula sa solo karijerom, a početkom 2000ih osnovala je folktronica grupu Misty Dixon, s kojima je prije raspada uspjela objaviti album. U solo karijeri, koju tada nastavlja, surađivala je s Doves, Elbow i drugima, dok ju profesionalna suradnja s DJom Andy Votelom dovodi i do braka. Kao kuriozitet može se navesti da se Weaver pojavila na omotu albuma Badly Drawn Boya "Have You Fed the Fish?" iz 2002.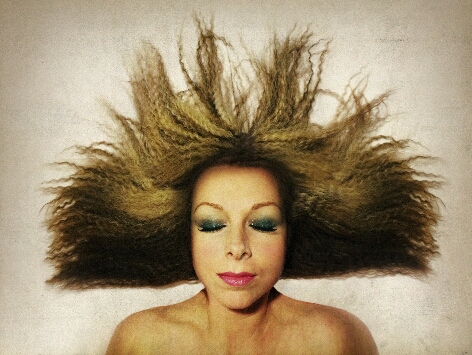 Do njenog ovogodišnjeg, devetog albuma, zvuk se mijenjao od britanskog prihodeličnog folka preko americane do dodavanja elektronike i konačnice u obliku psihodelične folktronice, slične zvuku Misty Dixon. Tome je uvelike kumovao i suprug koji se uhvatio produkcije, te ubacio kraut elemente, posebno čujne na Loops in the Secret Society ili The Architect, koje slušatelja negdje oko polovice albuma uspijevaju razbuditi.
Prve dvije pjesme na albumu atmosferom i vokalom asociraju na Strreolab sa smanjenom upotrebom elektronskih pomagala. Tako je sve do gorespomenutih pjesama, a ta doza lagane poludosadnoće taman se na vrijeme prekida, i sa posljednjim setom nudi ugodan album koji s pravom nosi naziv koji nosi.
ocjena albuma [1-10]: 8

pedja // 29/05/2017