Dobro nam poznati kanadsko-ukrajinski dream pop duo objavio je novo izdanje i to u obliku limitiranog EP-a. EP je štampan na cd-u i to u tiraži od 50 komada, dok se nesretnici koji nisu uspjeli doći do svog fizičkog primjerka mogu tješiti s
bandcamp
izdanjem, gdje se mogu naći i ostala izdanja UMMAGMA-e.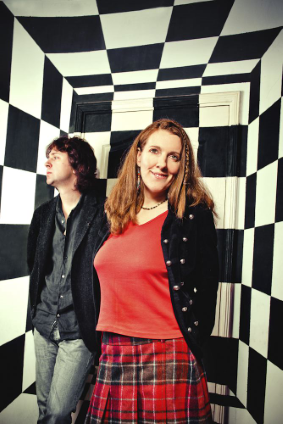 Na ovom su nas EP-u počastili s tri nove pjesme. To su Winter Tale, Ocean Girl i Galacticon, sve redom atmosferične i sanjive pjesme. Predivan Shaunin vokal lebdi povrh melodija Winter Tale, Alex je zapjevao (po prvi puta, ako se ne varam) na Ocean Girl, dok je Galacticon ugodan instrumental kao stvoren za zaklopiti oči i utonuti u san.
Ostatak pjesama čine pjesme poznate nam otprije. To su elektro experiment Orion, koja je svoje mjesto našla na
"Ummagma"
albumu, te njihova najexponiranija pjesma Lama. I ovdje je "dobivamo" u nekoliko verzija. S ove nove tri, Lama ima, barem koliko ja uspijem pratiti 12 remixeva. Sve jedan bolji od drugog. Ovaj puta su nešto novo pjesmi pokušali dati Robin Guthrie (Cocteau Twins), koji je u pjesmu ubacio i svoju dobro poznatu gitaru; Mal Holmes (OMD) je pjesmu oplemenio poznatim elektro bubnjevima i bržim ritmom, te Marc Joy iz manje poznatog britanskog shoegaze benda Lights That Change, čiji mi se remix čini najsvježiji i najrazigraniji od ponuđenog.
ocjena albuma [1-10]: 9

pedja // 22/11/2015