Dugo ga nije bilo da se već skoro i zaboravilo za Boyd Ricea, a pogotovo za njegov projekt NON kojeg je 1977. pokrenuo sa Robertom Turmanom. Turman je vrlo kratko vrijeme drugovao kao gitarist, a onda se uputio u solo vode surađujući s nekolicinom eksperimentalista.
Rice je svoj zadnji album kao NON objavio 2004. ("Terra Incognita: Ambient Works 1975 To Present"), a općenito kao Boyd Rice 2008. ("Going Steady With Peggy Moffitt"), gostovao je u Močvari na
'Smaranju' 28.X 2007.
i onda se povukao sa scene. Da se nije nešto osobito polomio u stvaranju novih materijala pokazuje upravo ovaj album koji je kombinacija novih i starih kompozicija, te dva koncertna komada. A svi su oni manje-više instrumentali.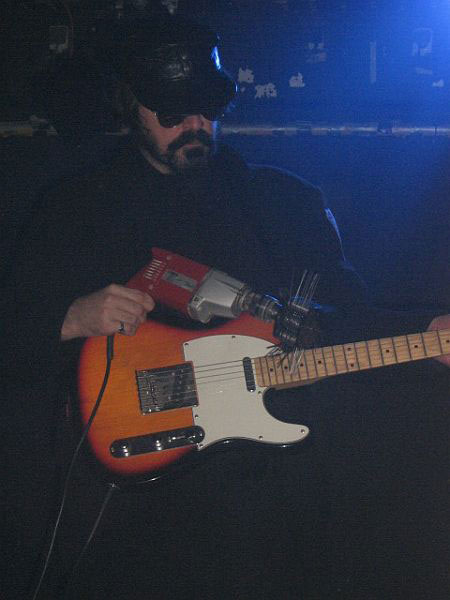 boyd rice @ močvara, 28/10/2007 © horvi
Uvodni "Turn me on, dead man" je kolaboracija sa starim suradnikom Ze'v-om u kome su se našegačili sa čuvenom 'skrivenom' porukom o smrti Paul McCartneya s "White album" The Beatlesa iz 1968. kada se pjesma "Revolution 9" vrti unazad. Zvuči kao poremećena bendovska lo-fi The Velvet Underground pjesma u 3 akorda s basom, gitarama i bubnjevima uz vodeći motiv noiserskog taljenja metala. Abnormalni noise "Watusi"je stari zapis s konca 70-ih koji nikada do sada nije objavljen. Izgleda da je ovdje upotrebljena bušilica i brusilica koje je on često koristio u ranoj fazi karijere kada termin 'noise' još nije postojao u sklopu rocka. Kroz naredni dio materijala od 5 kompozicija NON/ Boyd Rice pokazuje svoju trenutnu kreativnu snagu. Naslovna "Back to mono" je teški komad minimalističke gitarske buke na pragovima najbržeg speed/death/thrasha smješanog s harshom i gabberom. "Seven sermons to the dead" u izvedbi uživo nosi neke stihove Carl Junga, doduše vrlo nerazgovjetne uz miks gitarske distorzije i eterične noiserske harmonije syntha, atonalna "Obey your signal only" sa analognim synthom i samplovima gajdi je frustrirajući prikaz agonije zastoja u saobraćaju, dok su pucketajući harsh a'la Merzbow "Man cannot flatter fate" i školski primjer noisea "Scream" više kao estetska popuna prostora.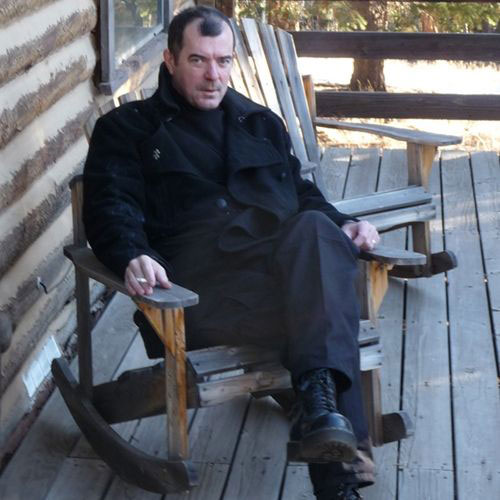 U nedostatku više ideja i inspiracija za kompletan album uvrštene su dvije live snimke "Back to mono" (zvuči vrlo slično izvedbi sa 'Smaranja' u Močvari 2007.) i "Turn me on, dead man", zatim ranije objavljena "Fire shall come" (album "Wolf Pact" 2001. sa Douglasom P. iz Death In June i Albin Juliusom iz Der Blutharsch) koja paradoksno citira slogan rimskog cara Dioklecijana 'vatra će doći' i spržiti sve na Zemlji u repetativnom ritmu nalik na "Discipline" Throbbing Gristle. Posljednja, skoro pa i nepotrebna je valjda 'iljadu petsto sedamdeset i treća' obrada kultnog hita "Warm leatherette" Normal, kratkotrajnog projekta Daniel Millera kada je pokretao Mute Records 1978. U ovoj, hm, novoj izvedbi gotovo ništa nije novo. Još ranije je adaptirana u duetu sa ciktavom gothic plavušom Giddle Partridge, no ovdje prenemagajuće plavojke nema. Muzika je gotovo identična originalu Normal, dok Boyd Rice samo vokalnom preslikom i efektima podsjeti da je on ovdje u igri. Međutim, ovo je jedina radiofonična pjesma i kao takva 'sjesti' će svakom slušatelju bez obzira na stilske i žanrovske afinitete.
No, unatoč samo tek polovici novog materijala, ovaj stari kontraverzni pionir noisea dokazuje da je još uvijek vitalan i spreman za poduhvate. Tih nekoliko novih skladbi još uvijek djeluje kao friška roba nezavisno od trendova u žanru. Kompozicije su prije svega prvenstveno odsvirane, a tek onda samplirane, ne koketiraju sa copy/paste i loop tehnologijom kompjuterskog programa, posve su prljave i sirove, te na najbolji mogući način pokazuju školski primjer noise početnice bez koje se ne može niti nosom zaviriti u žanr. Nadajmo se da je ovo tek samo početak nove Riceove kreativnosti s kojom se ponovno vraća u svijet buke.
ocjena albuma [1-10]: 8

horvi // 30/12/2012