Na nadolazećem albumu riječki kauboji My Buddy Moose ugostili elitu americane: Howea Gelba (Giant San, The Band of Blacky Ranchette) i Chrisa Eckmana (The Walkabouts, The Strange)!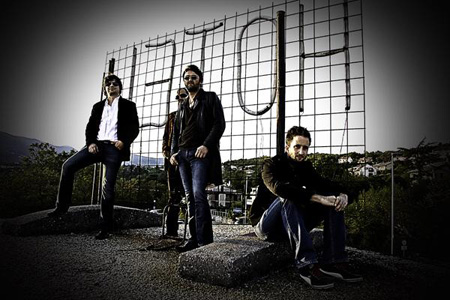 Izlazak albuma 'Wonderful Feeling of Emptiness' očekujemo u veljači 2010., a odmah potom uslijedit će i njegova koncertna promocija. 04. veljače u legendarnom KSET-u My Buddy Moose će nakon jako dugo vremena u Zagrebu odsvirati samostalni koncert na kojem će predstaviti 12 novih pjesama. Kao predgrupa najavljena je mlada, zagrebačka pop punk grupa Shoot Me Wendy, a očekuju se i gosti iznenađenja. No, o tome uskoro.
Samostalni koncerti My Buddy Moosea se ne propuštaju! Očarali su i Howea Gelba i Chrisa Eckmana! Zašto? Dođite i doživite 04. veljače u klubu KSET!
promo girl // 13/01/2010