Nakon svog prvog nastupa Hrvatskoj 2007. godine svjetski poznati finski rockeri
The 69 Eyes
u sklopu euroske turneje na kojoj će promovirati u eminentnim glazbenim časopisima od Metal Hammera do njemačkog izdanja Bravo-a visoko ocijenjen album "Back In Blood" u pratnji legendarnog američkog benda Christian Death i talijanske Mandragore Scream dolazi u klub Boogaloo u Zagrebu 24.01.2010. godine.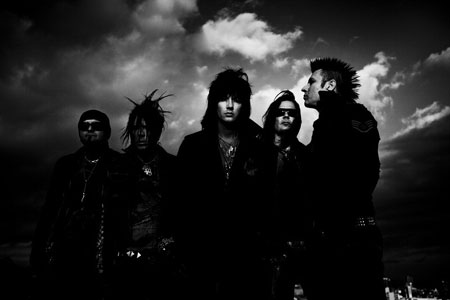 the 69 eyes
Cijena ulaznica za zagrebački koncert The 69 Eyes, Christian Death, Mandragora Scream koja je u pretprodaji 140 kn od 1. prosinca 2009. do 23. siječnja iznositi će 150 kn dok će na dan koncerta, 24. siječnja na ulazu u klub cijena biti 160 kn.
Ulaznice za koncert u pretprodaji su u sustavu
Eventima
koji pokriva gotovo sve gradove lijepe naše kao i pojedine izvan Hrvatske te na sljedećim prodajnim mjestima u Zagrebu: Boogaloo, Vukovarska 68; Dirty Old Shop (Tratinska 22); Kovač (Masarykova 14); Aždaja Boutique (Gajeva 17); Punkt 13 (Ilica 24), Prostor (Mesnička 5), Planet Music (Ilica 37) te na dan koncerta na blagajni kluba.
promo girl // 25/11/2009