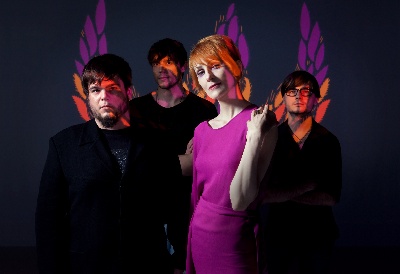 Werefox
Werefox predstavljaju video spot za pjesmu "March of The Finest", kojim najavljuju prvi album.
Grupa dolazi iz Slovenije, a postavu čine iskusni glazbenici iz nekoliko poznatih bendova Psycho-Path, Sphericube, Manul i Bekko.
Spot je snimljen u svibnju ove godine, a realizaciju potpisuje poznati slovenački redatelj Ven Jemeršič.
Prvi album benda Werefox nazvan "I Am Memory" pojavit će se u siječnju 2013. godine za izdavačku kuću God Bless This Mess Records.
"Radujemo se prvom albumu za koji iskreno vjerujemo da predstavlja naš glazbeni vrhunac, odnosno najbolje izdanje koje smo svi ponaosob do sada realizirali. Zadovoljni smo činjenicom da su u jedanaest pjesama, koliko će se naći na izdanju, prisutni i snaga i tuga, radost, ljubav i očaj. Iznad svega, nadamo se da će naš autorski materijal naći put do slušatelja i da će publika iz cijelog regiona moći da nas čuje uživo", rekli su članovi grupe Werefox: Melanija Fabčič-Melee (vokal), David Halba (bubnjevi), Saša Benka (gitara) i Manuel Hahna (bas gitara).
www.facebook.com/werefoxmusic
werefox.posterous.com
terapija // 22/11/2012