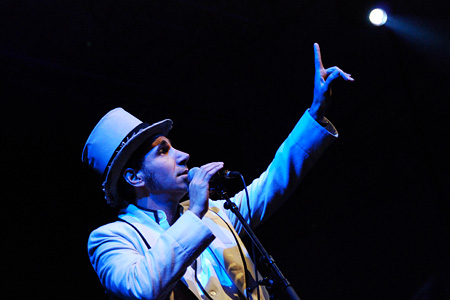 Serj Tankian © Saša Huzjak
Novosti u programu jubilarnog desetog po redu, Frequency festivala, su, kao što sami organizatori kažu, kratke ali slatke. Glavno novo ime u programu festivala je
Serj Tankian
, znanog iz benda System of a Down, ali znanog i našoj publici s nastupa
od prije dvije godine na VIP INmusic festivalu
. Inače, Serj u šestom mjesecu nastupa u Linzu, ali kako je koncert vrlo brzo rasprodat, uspjeli su ga dovesti i na festival.
Slijedeći po redu novitet su dobitnici Mercury Prizea,
Klaxons
! Njihov dance punk ćemo imati priliku provjeriti uživo
već slijedeći mjesec na riječkoj Harter
i, a nadamo se da će nas toliko oduševiti da ćemo ih s veseljem popratiti i na Frequency festivalu.
Dodajmo tome i kontroverznog electro DJa
deadmau5
i novosti oko programa su (za sada) završene. Skupa sa već poznatim imenima, Frequency i ove godine (kao
uostalom i prošle
) obećava sjajan provod!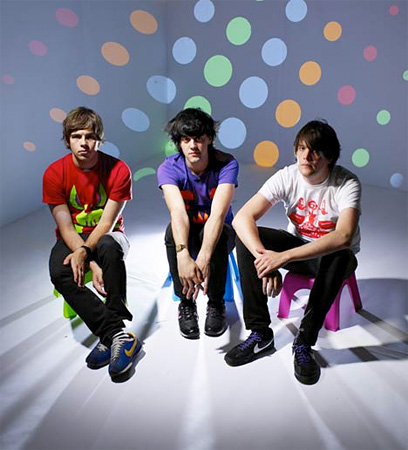 Klaxons
Podijeljen na dva dijela, festival nudi rockerski Day Park, te elektro-partijanerski Night Park. Program oba dijela, abecednim redom, za sada, izgleda ovako:
DAYPARK:
AU REVOIR SIMONE, BAD RELIGION, BANG BANG ECHE, BILLY TALENT, BLACK REBEL MOTORCYCLE CLUB, BLUE OCTOBER, DAISY DARES YOU, DELPHIC, DIE TOTEN HOSEN, ELEMENT OF CRIME, FETTES BROT, GENERAL FIASCO, GET WELL SOON, HOT CHIP, JAN DELAY, KASSIDY, KLAXONS, LA ROUX, MADSEN, MASSIVE ATTACK, MUMFORD & SONS, MUSE, NOFX, PORTUGAL. THE MAN, SERJ TANKIAN, SHOUT OUT LOUDS, SKUNK ANANSIE, THE ASTEROID GALAXY TOUR, THE CRIBS, THE DRUMS, THE GASLIGHT ANTHEM, THE SPECIALS, THIRTY SECONDS TO MARS, TOCOTRONIC, WIR SIND HELDEN, WHITE LIES, YEASAYER, ZOOT WOMAN
NIGHTPARK:
CRAZY SONIC, DEADMAU5, DIPLO, JOHN DIGWEED, JOYCE MUNIZ, MAJOR LAZER, PAUL KALKBRENNER, POLA RIOT, SCHLACHTHOFBRONX, TIEFSCHWARZ, TURNTABLEROCKER, WRED
Festivalska ulaznica za sva tri dana je već u prodaji (službeni sajt kaže po 120 EUR) i može nabaviti i preko našeg
eventim.hr
za 136,50 EUR.
Prošlogodišnji festival
je bio rasprodat, tako da ne čekajte zadnje dane za kupovinu!
špela + sale // 15/05/2010