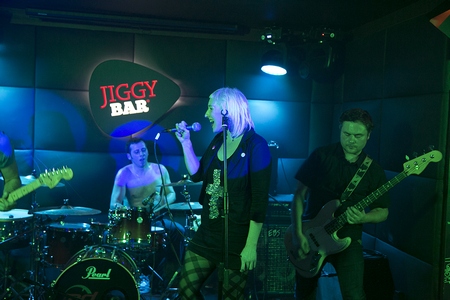 shot me wendy
SHOOT ME WENDY su power pop/post punk četvorka iz Zagreba.
Sredinom 2013. godine su za Geenger Records izdali album prvijenac nazvan ''Sine Waves'' koji u svih 13 pjesama karakterizira energičan, zabavan te jednostavan, ali nadasve zanimljiv zvuk kojem karakterističan potpis, uz glazbenu podlogu, svakako daje i ženski vokal.
Mirna: vokal
Gara: bas
Ogi: gitara
Pero: bubnjevi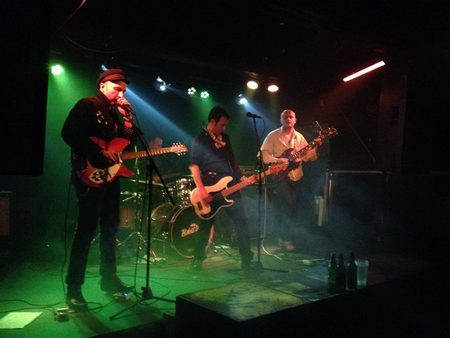 thee meloman
THEE MELOMAN su Glam Punk 'N' Roll, a o sebi kažu:
veterani zagrebačke garage/punk/power-pop scene koji definitivno ne bi odbili pivo s Johnny Thundersom ili Stiv Batorsom, čije pjesme suvereno obrađuju. Što se tiče naših originala, oni se stilski nalaze u mješavini Punk Glam i Powerpop žanrova, a podulja lista bandova u kojima su članovi Melomena svirali ili još uvijek sviraju (Vex and the Voxtones, Babies, Erotic Biljan & His Heretics, Thee Mad and Hairy Wombats i Dijabaz) trebala bi biti dovoljna preporuka ozbiljnim pratiteljima scene.
Dijelili smo stage s domaćim bandovima, pa smo recimo imali čast svirati prije legendarnih Messerschmitta, pa zatim s stranim bandovima s svih strana svijeta- iz Rusije, Belgije, Grčke, Njemačke, Kanade i Japana.
Uskoro bi se trebao pojaviti svježe snimljeni autorski EP.
Na našoj Facebook stranici možete skužiti o čemu se radi:
https://www.facebook.com/pages/Thee-Melomen/654122184644582#!/pages/Thee...
promo guy // 27/11/2015