Album koji ima ovakav naslov odmah zaslužuje čistu peticu! A osim toga, ako znamo tko ga je snimio, onda nema dileme. Sjajna, hitoidna "Hey, what you doing" će svakome dati do znanja što je pokojni Ian trebao ostaviti. Stvar je fantastična, svi klaunovi od MSP nadalje se mogu sakriti od ovakve kompozicije!
Naredna "Waiting for the sirens' call" je prava najava onoga što vas čeka na ostatku albuma - sjajna produkcija, dvije paralelne gitare, melodični basovi i melodija koja je i samog John Peela pratila do groba! Treća stvar "Krafty" je ponajbolji dio albuma, sada odmah mogu reći, radi se o najljepšoj ljubavnoj pjesmi s početka 21. stoljeća. Ovakvu stvar je jedino mogao napraviti pokojni Ian, a konačno, napravili su je i New Order. Jest da je tekstualno malo "uvrnuta", ali će te ju shvatit, s vremenom, nadam se.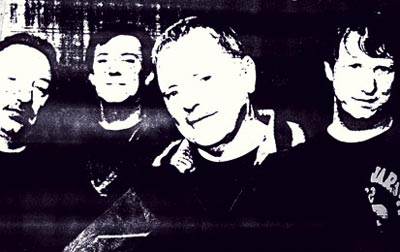 Nakon toga slijedi jedan techno-electro break "I told you so" (nije obrada D.Mode!) koji zvuči kao otet Pet Shop Boysima (a tko zna tko je uopće kome krao stvari?), pa jedna laganica "Morning night and day" odsvirana na akustičnoj gitari i uz pratnju sintesajzera u pozadini. Svoje ostavštine "madchester ljeta", tripova i kojekakvih halicinogenih droga posvećuju u sjajnoj "Dracula's castle". Niti ostale kompozicije ne odstupaju od svojih originalnosti - "Jetstrem" je sjajan nastavak onoga gdje su se zaustavili neoromantičari (Ultravox, Visage, Duran Duran), a i pokazali su kako treba raditi patetične pop-rock stvari nalik na Radiohead, "Guilt is a useless emotion" je parodija na filmove o Liku James Bonda, dok je posljednja "Turn" fini i neobavezni dio cijeline.
Ovakav album nitko nije snimio u posljednjih 5 godina osim njih samih i s time dokazuju da su i dalje na pijedestalu naj izvođača koji pogađaju upravo tamo gdje treba. Osjećaj!!!! Čista petica! Da su Duran Duran imali ovakve pop albume u osamdesetima, zasigurno bi si obezbjedili besmrtnost!!! Ljudi, ovo je fantazija!!!
ocjena albuma [1-10]: 10

horvi // 28/02/2005