"My Way" je vec 6-ti album u solo karijeri Ian Brown-a i da parafraziram svoga kolegu iz NME-ija, sa svakim novim albumom sve je manje onih koji uopce imaju razloga pozeljeti da se Stone Roses ponovo okupe. Stvoren po uzoru na legendarni Michael Jacksonov Thriller (za kojim iz nekog razloga Ian Brown godinama gaji fascinaciju), My Way je skoro pa savrsen album.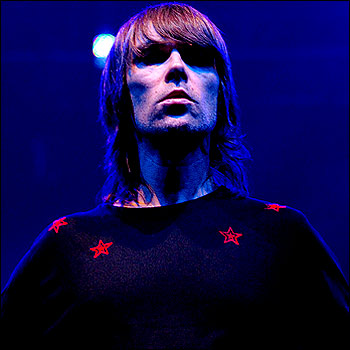 Ian Brown
Sta je najbolje, Ian Brown u biti cijelo vrijeme snima jedan te isti album, sa istim zvukom, i istim ritmovima al taj album svaki put postaje sve bolji i bolji. Ako recimo pogledate prvi single "Stellify", on bi komotno mogao biti na istoj ploci kao i recimo "If Dolphins Were Monkeys" s drugog albuma. Al eto, na My Way uz pratnju punokrvnih hip hop ritmova, Ian Brown rastura kao nikad u zivotu i vec je u prve tri pjesme jasno kakav ce ovo album biti. Prvo upada Stelify, zivahna hitcina bez premca. Slijedi mracna i mocna "Crowning Of The Poor" a stvari vrhunac dozivljavaju u predivnoj "Just Like You" koja je prava manchesterska himna zivotu i samopouzdanju kakve Ian Brown i njegovi sljedbenici Oasis cesto vole raditi. Jednostavno savrseno!
Stvari malo padaju na jedinoj losoj pjesmi na albumu, koja je u biti obrada, "In The Year 2525", al onda slijede sve odreda savrsene pjesme "Always Remember Me", "Vanity Kills" i "For The Glory".Nema sta, Monkey King je ovaj put nadmasio sam sebe, i sta se mene tice, nadam se da Stone Roses nece ni primirisati blizu ponovnog okupljanja. Prema ovome sto sad Ian Brown radi, i oni su mi nula.
ocjena albuma [1-10]: 9

kris // 19/10/2009
PS: Eh da ne zaboravim, My Way takoder ima jos jedno naj. Definitivno je apsolutni favorit za najgori omot albuma godine. Prestrasno:)