Pa nije taj Mercury Prize ni toliko losa stvar! Kad samo ovako usput pogledam listu dobitnika vidim odmah Suede, Primal Scream, Badly Drawn Boy-a. Elbow, Arctic Monkeys i Gomez. Sve odreda moji miljenici! Jos da ove godine osvoje Kasabian i to je to!
Gomez su ovu prestiznu nagradu naravno pokupili za Bring It On i od tada su polako ali sigurno objavili hrpu jednako izvrsnih albuma od kojih je posjednji, sesti, "A New Tide" mozda najbolji od sviju.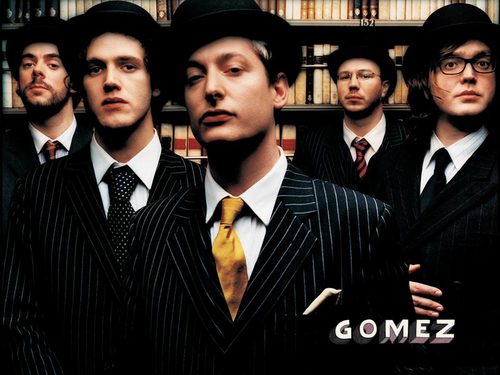 Na "A New Tide" Gomez svuce naprosto fenomenalno. Srecom su, kao i po zvuku im srodni, The Coral, daleko od nekakve abnormalne popularnosti a opet imaju dovoljno fanova da mogu bez problema dalje zivjeti od glazbe. Ta neopterecenost se itekako vidi. Jednostavno zvuce kao da im je totalni gust svirat. Po meni su apsolutni favoriti "Airstream Driver", "Mix" ili pak "Little Pieces" ali da iskreno kazem ovo mi opcenito album bez lose tocke. Svaka cast!
ocjena albuma [1-10]: 10

kris // 14/08/2009