Album od Elizabeth Harper je jedno od onih slucajnih glazbenih otkrica kakvih je u zadnje vrijeme sve vise zahvaljujuci internetu i bezbrojnim mp3 blogovima. Elizabeth je naime s Wedding Present, Submarines i drugim indie legendama sudjelovala na najnovijoj The Cure Tribute kompilaciji i sa svojom izvrsnom obradom zasluzila da je progooglamo.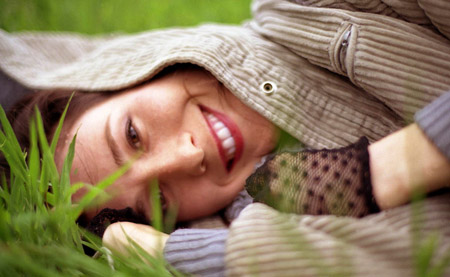 Elizabeth Harper © Elizabeth Harper
Elizabeth osim sto dobro obraduje Cure pise odlicne pjesme pa je njen album zacudujuce dobra kombinacija laganih Belle and Sebastianskih melodija pomjesanih s Morrissey-evskim nacinom pjevanja. U tom kontekstu najbolje funkcioniraju uvodna Trouble in The Palace i Rock Like a Baby. Jedina iznimka je nadasve cudna dvominutna Parlor Window koja muzicki zvuci ko Smiths a Elizabeth vice ko PJ Harvey u najboljim danima.
Elizabeth Harper - Let Me Take You Out
Istoimeni album Elizabeth u svakom slucaju nudi par izvrsnih preslusavanja te se nadamo da ce skoro i novi album jer je ovaj, upravo recenzirani album, ustvari izasao prije 4 godine. "Trouble in the Palace" mozete preslusati na nasem posljednjem podcastu a procitajte i interview s Elizabeth.
ocjena albuma [1-10]: 8

kris // 28/01/2009