Da se može uspjeti uz puno truda, volje, vježbanja i živih svirki dokazali su nam Erotic Biljan & njegovi heretici, koji su konačno zasluženo dočekali svoj prvijenac.
A do njega su možda i nepravedno dugo morali čekati, jer takvih bendova na ovim prostorima ima u jako malom broju, i baš mi je drago da su ljudi iz Dancing Beara uspjeli to prepoznati.
Nastali su kada su članovi nažalost više ne postojećih Babies odlučili osnovati još jedan bend koji bi bio više garage, a manje punk, te inspirirani muzikom 60-tih i bendovima iz kompilacija Back from The Grave i Pebbels počeli svirati obrade.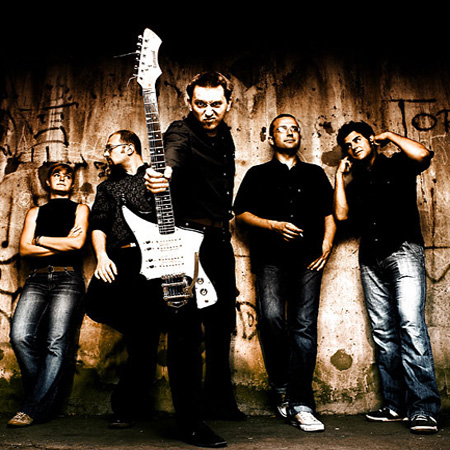 Kroz to razdoblje se mijenjala i postava članova koja se danas sastoji od :
Electric A.k.a Erotic Biljan - wah & lead guitar, percussions & back vocals
Screamin' Yeah Zhlac - rhythm guitar, blues harp, percusions & back vocals
Yura The Wildman- screaminlLead vocals
Barefoot Elena - bass guitar
Jan The Gun - drums, percussions & back vocals
Album se snimao u Austriji, a odličan omot i produkciju su Heretici napravili sami. Na njemu se nalazi 10 pjesama koje su po meni svaka za sebe potencijalni ''hit'', a njihovim su fanovima itekako dobro poznate, i baš me zanima kako će njihov ''screamadelic garage rock and roll'' prihvatiti publika kod nas.
Ustvari ništa me više ne može iznenaditi jer su odavno prešli naše granice i sad su spremni da pokore ostatak svijeta!
faic // 06/10/2007