10 Years After Lobotomy - Koncert & Punk'n'roll Party @ Spunk, 21h, 15/07/2017, 0kn
10 godina nakon što je basista srećom preživio fizički sudar s tramvajem, među ostalim dobrim stvarima izvukla ga je i rock'n'roll terapija koju je koristio svirajući u dva banda, pa je s toga odlučio proslaviti obljetnicu koncertom oba banda uz prateći party.
Bandovi su slijedeći:
EROTIC BILJAN AND HIS HERETICS
http://eroticbiljanandhisheretics.bandcamp.com/
http://www.facebook.com/eroticbiljanandhisheretics/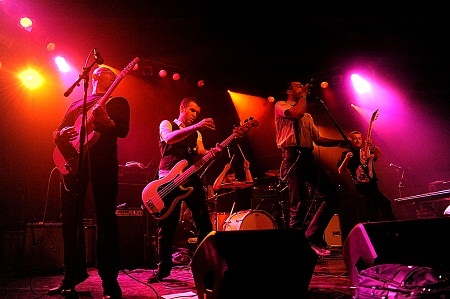 THEE MELOMEN
http://theemelomen.bandcamp.com/
http://www.facebook.com/Thee-Melomen-654122184644582/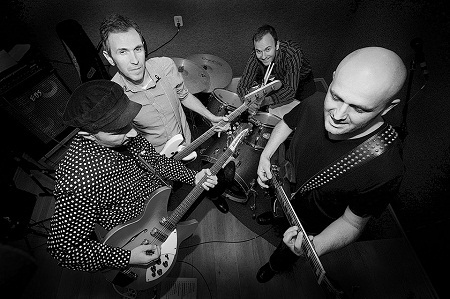 Također, u sklopu programa, predviđena je i slušaona/party u izvedbi DJ Tramwaya, DJ Screamin' yeah i DJ Vexa.
Dođite ako imate živaca, bit će nam drago !
Za one koji žele znati više:
EROTIC BILJAN AND HIS HERETICS još uvijek promoviraju novu ploču koja je izašla prošle godine i koju ćete moći kupiti zajedno s majicama, CD-ima i ostalim drangulijama na samom koncertu.
THEE MELOMEN su nedavno izašli na 7" vinilu povodom Record Store Day-a 2017, a u organizaciji Mike Watta (Minutemen, Firehose, Stooges) i pod nazivom "Balkans Pedro Four Way". Na vinilu se uz njih nalaze još Disciplina A Kitschme (Beograd), Vasko Atanasoski (Skopje) i Mike Watt + The Secondmen (San Pedro). Posebna je zanimljivost ovog izdanja u tome što svaki od uključenih bendova na ovoj ploči izvodi svoju obradu pjesme nekog od preostalih bendova.
promo guy // 04/07/2017