Izdanje ima određene periode iskidanosti, periode koncentracije koje treba samo dobro snimiti. Teško je reći tehnika kojom je snimljen album nije dovoljno relevantna da se čuje sve što treba, ali potreba da se zabilježi svirano je bila odluka. Mislim sve kad čujem je kao da je programirano, kao da se čuje ritam mašina sa distorziranim vokalima i metal muzika koja u tom procesu snimanja vjerovatno otkriva smisao postojanja, ili je možda slušao Sonic Youth - Daydream Nation te može osjetiti svu "širinu" snimka.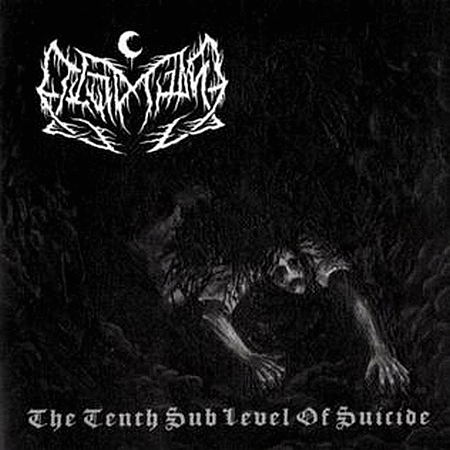 Mislim, koliko su "sporiji" albumi od ovog i drugačiji albumi počeli međusobno da zavise kad je zvuk u pitanju i razbijaju granice međusobno, a suština metal muzike kao jedan od albuma na kojem je snimljena metal muzika je u toj prepoznatljivosti u kojoj može da se sluša dosta toga zanimljivog. Toliko ima toga da se čuje da jednostavno spajati u svojoj glavi djelove koje bi u jednom trenutku trebalo afirmisati kao određeni muzički žanr je nepotrebno, u toj demo fazi dok on vjerovatno ne dobije određeni pravac u produkciji muzičkog albuma koji će zvučati ozbiljnije, mada za to je i dovoljno dobro i odsviran, zamišljen...
Za taj period 2002 dovoljno dobro je shvaćen da se jednostavno povratkom na to vrijeme ograničava ideja postojanja svega ostalog, a ima nečeg zaboravnog u tim periodima slušanja. Suštinski to nezadovoljstvo se vezuje upravo za ovo izdanje, kad bi slušali izdanje, ako bi jednostavno rekli nekome što smo slušali bilo bi zapravo to je onaj kontinuirani osjećaj nezadovoljstva, zatvorenosti, mržnje koji me periodično snalazi, zaposjeda i čini destruktivnim. Mada razloge određenog neuspjeha možda treba potražiti i u ličnom nezadovoljstvu, nemotivaciji, početak kad počinje biti loše, nastupa težak period… Možda se bend bavi upravo tim nezadovoljstvom, mislim ne znam na koji način je doživljeno to teško nezadovoljstvo koje je odsvirano, ali u tome ima nešto intrigantno što bi čovjek u određenom trenutku volio da čuje da bi se uvjerio u to osjećanje tjeskobe koje provocira. Svakako zvuk ide ka određenom periodu koji mijenja raspoloženje iz tog lošeg ka dobrom, to i nije raspoloženje već neko opšte mjesto predaha koje se za razliku od lošeg koje se osjetilo ili čulo mijenja i postaje nekako bliže i univerzalno dobro. Album koji postaje cjelina tek u shvatanju kraja albuma, dolazimo do tog saznanja o svemu što nas čeka "kasnije", suština saznanja, do samog fade out-a. Čista desetka.
Naslovi:
1. Minions
2. The Diagram of your Extinction
3. Summoning Lupine
4. Grey Arm, Red Hand
5. I Weep Fire Upon Thee
6. My War
7. Mouth Orifice Bizarre
8. At the Door to the Tenth Sub Level of Suicide
9. History of Rape
ocjena albuma [1-10]: 10

edo žuđelović // 22/12/2022