Dobiti nešto drugo osim već ustaljenih ambijentalno/alternativnih-pop radova s Bearsuit Records gotovo je nemoguće izuzev rijetkih gitarističkih post-punk izleta Bunny & The Electric Horsemen, Hospital Neon i ponekih drugačijih egzibicija na kompilacijama tako da niti ovaj novi izdavački potez nije nikakvo odstupanje od zacrtanih smjernica etikete.
David Hillary je na novom izdanju spojio dva vrlo slična imena s dva kraja kugle zemaljske - japanskog
Senji Nibana
(pravim imenom Koichiro Shigeno iz Kumamotoa), vlasnika nezavisne etikete On-Bang-Do, muzičara i producenta koji se proslavio albumom "Tokyo Junk Sound Collection" pod imenom Boboon Maniax i škotski duet
The Moth Poets
iz Edinburgha kojeg čine prijatelji od djetinjstva
Yo-yo Nielsen
i
Ariel Patterson
što su ranije svirali u indie/noise bendovima Minor Injury i Blood Orange. Yo-yo je još polovica kolaboracijskog dvojca Whizz Kid (s belgijskim electro muzikantom J-Kaneom). The Moth Poets ovime najavljuju debi album negdje za 2017. godinu.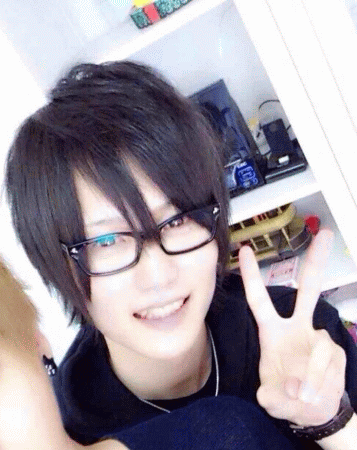 Senji Niban
Kažem, dobiti nešto drugo od ove etikete bilo bi ravno nekoj nevjerojatnoj transformaciji, pa ipak u prvi mah kad se zavrti uvodna "
Klanpki
" (prvih 5 kompozicija potpisuje Senji Niban) u tvrdom EBM stilu 80-ih sa zvrkastom synth melodijom, učini se da su promijene moguće i da će glazba nekim slučajem odlepršati na plesne podije. Tako se čini i s narednom "
Atomic blues (emergency mix)
" s finim dance-rock tempom kurentnog indie-rock/popa Foals, Arcade Fire i sličnih retrospekcija na ostavštinu Roxy Music, no dalje se stvari razvijaju u jako dobro poznatom smjeru klasične Bearsuit Records tradicije na koju smo se naučili tijekom posljednjih desetak godina. Sve su to lagane ambijentalno-atmosferične instrumentalne teme s elektronskim postulatima koje Senji Niban provlači kroz prizmu vrlo skuliranog IDM obrasca udaljivajući se sve više od plesnog podija okončavajući u sampliranom komadu "
Sunnyside remix
".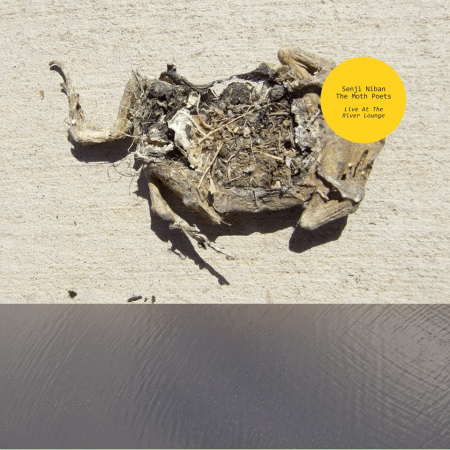 The Moth Poets su još mirniji i posve postrance doživljavaju plesni podij obavijeni u guste slojeve elektronske psihodelije s također 5 instrumentalnih tema i nešto boljim skladom za imaginacije. Njihove teme su snene, ambijentalne i pune laid-back atmosfere gdje se melodije mic po mic stupnjevaju u intervalima i raskoracima uvijenih u mnoštvo 'interijernih' efekata kao da su snimljeni negdje na prirodnim lokacijama. Sposobni i za eksperimentalne sfere često koriste i neka iskustva iz ranijih noise bendova korištenjem sofisticirane škripe odvlačeći kompozicije soundtrack/cinematic strategijom u intrigantnu fabulu o svemiru, zasljepljujućim brodovima, vandalima, nekim humoreskama, a moguće da se u svemu tome pronađe i gitarskog noisea poput teme "
Sniper alley
". Najintrigantniji komadi su vozeći psycho "
Ham's descent
" što punih pet minuta pada u disonantno razvučenom letu koji se čini da nikad neće okončati i završna, vrlo prijeteča "
Right road, wrong path
" fiksirajući se više na post-industrial/dark-wave etici nego li na 'klasičnom' alternativnom popu kakav redovito pristiže iz Bearsuit Records.
Ne može se reći da ovo izdanje nama svojih kompozitorskih iznenađenja, osobito onih koji se tek očekuju od The Moth Poets. Oba izvođača su kadri iznjedriti još tko zna što, a ovo im kao priprema za tu budućnost donosi oba palca gore.
Naslovi: 1.SENJI NIBAN - Klanpki, 2.SENJI NIBAN - Atomic blues (Emergency mix), 3.SENJI NIBAN - Flowers 6 (Nano edited), 4.SENJI NIBAN - Flowers 2 (G.S.mix), 5.SENJI NIBAN - Sunnyside remix, 6.THE MOTH POETS - The dazzle ships, 7.THE MOTH POETS - Sniper alley, 8.THE MOTH POETS - Vandal, 9.THE MOTH POETS - Ham's descent, 10.THE MOTH POETS - Right road, wrong path
ocjena albuma [1-10]: 8

horvi // 14/08/2016