Kanađanka Camilla Sparksss rođena je na -27 C˚ u prosincu 1983. odrastavši blizu indijanskog rezervata pored Velikih jezera u sjeverozapadnom Ontariju sa roditeljima i malim smeđim medvjedićem. Zato je na ovome debiju sve pjesme posvetila divljini, jezerima, šumama i surovom životu kakvog je proživljavala, ali daleko od toga da bi njezin zvuk bio neka americana, folk ili indie-pop/dream-pop kao što bi se moglo očekivati.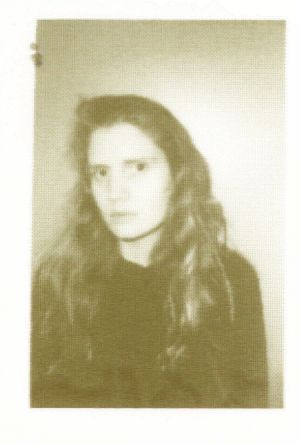 Camila Sparksss
Suprotno, ona se bavi IDM, synth-popom i plesnim pjesmama uobličenim u prilično prljavoj elektronici koju zna i zašpanati do harsha i laganijih eksperimentalnijih opservacijama. Drsko cikta i osorno vrišti, a da su joj tempovi brži, mogla bi se pridružiti i Atari Teenage Riot. Glazba joj je u kosturu vrlo štura i jednostavna svedena na ritam, basove, synth melodije i poneke efekte, upravo onako kako to i nalažu principi oneman benda sa synthom i ritam mašinom. Stilski se tek samo zbog jače upotrebe elektronskog noisea/ electro post-industriala i psihodeličnog štimunga odmaknula od klasičnog synth-popa, no u globalu gledajući, sve su tu osnovne reference Suicide, The Human League, Yazoo, SPK, Clock DVA, VNV Nation... Tek ponešto novijeg i friškijeg u zvuku, ali dakako, najbolji komadi su joj vokali i drsko sročena lirika o različitim borbama s prirodom, šandrcavom okolinom drvosječa i okrutnim životom u kome se treba i učiti kako 'ubiti ručak'. Katkad i bizarno.
Singl "Move like a shark" doduše ne obećava mnogo svojim početkom, zatjerava se dobrih minutu vremena dok ne pristigne slojevitija melodija, a onda se čitav album kovitla u raznim inverzijama s ponekim zgodnim breakovima. Giba se u principu vrlo melodično kroz prvi dio s pjesmama "Precious people", "I'll teach you how to hunt", "Europe" i laganoj "This is huge", a onda u drugom dijelu znatno pojačava eksperimentarije i oslobađa finu energiju divljanja i sirovog ribanja.
Obečavajući i simpatičn početak karijere.
Naslovi: 1.Move like a shark, 2.Precious people, 3.I'll teach you how to hunt, 4.Europe, 5.This is huge, 6.Sharing, 7.For you the wild, 8.You are awesome, 9.Killer, 10.White cat
ocjena albuma [1-10]: 5

horvi // 19/05/2014