Iako njegov cca 30 studijski solo album, napominjem još jednom studijski i solo, nije baš neka točka za početak, treba odnekud početi, pa onda i nije tako loše početi u magičnom vremenu…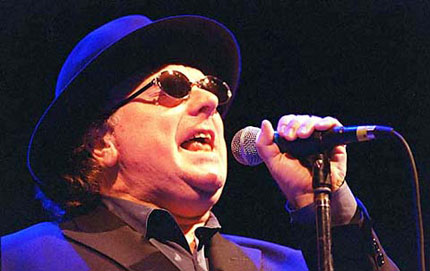 Otočka je kritika ovaj album dočekala na nož, dok je publika ostala podijeljena. Takva je bila situacija s npr. "Beautiful Vision" koji je proglašen jednim od lošijih, a na sebi nosi takve bisere, kao što su naslovna ili She Gives Me Religion, ili od novijih "Days Like This", koji nema izrazitih hitova, no čini vrlo kompaktnu cjelinu. Tako stupnjevanje i ocjenjivanje njegovih albuma polako postaje besmisleno. Jer nakon svih odmaka i opetovanih slušanja "loših" albuma dolazi se do suprotnih zaključaka.
Bilo da je u bluz, folk ili jazz fazi, VM me svakiput iznova oduševi. Tako je bilo i ovaj put. Već pri prvim taktovima Stranded me bacila u trans. Celtic New Year podsjetila me na moje irske korijene, od kojih ni VM očito ne može daleko, jer ih spominje čim mu se pruži prilika. Just Like Greta ili Gypsy in My Soul, već sad bi se mogle svrstati među VM klasike, a opuštenost na zadnjoj, Carry On Regardless, dovodi do neformalnog jamminga i the enda uz jodlanje!?!?! Nekom će se to činiti nepotrebno i pretjerano, meni pak je to simpatično.
Slobodno mogu reći, kao iskreni štovaoc i poznavatelj opusa dotičnog postarijeg gospodina (cca je koju godinu dana mlađi od mojeg tate), kojeg sam uživo pogledao
daleke godine u Rotterdamu
na turneji s Dylanom, da nije za baciti i da nam ima još štošta za ispričati.
pedja // 19/09/2005