Iščekujući izdavanje novog "The Low Anthem" albuma pitao sam se kojim će smjerom band krenuti: hoće li nastaviti sa tradicionalističkim, ogoljenim folk izričajem (koji nas danas, moramo to priznati, obasipa sa svih strana i slobodno možemo reći da predstavlja trend) ili čvrstim blues-rock izričajem kojeg su nagovještavali dvjema pjesmama: "Home I'll Never Be" i "The Horizon Is a Beltway"? Ni jedno ni drugo, ili, ako hoćete, i jedno i drugo!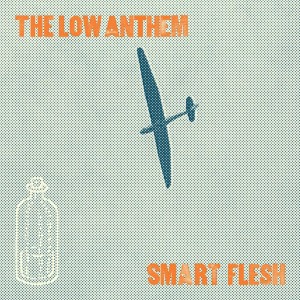 Budući da je prethodna rečenica vrlo neprecizna konstatirajmo za početak neke činjenice koje su nedvojbene. Dakle "Smart flesh" je definitivno folk album. Kao i prethodnjak. I baš kao i prethodnjak dvjema se pjesmama odmiče od te definicije. A budući da je cijeli album mirniji, povučeniji, time su više naglašene "odstupajuće" "Boeing 747" koja zvuči poput neke varijante udarničke himne uz zanimljive angažirane elemente zazivanja recentne povijesti ("in the air when the towers came down") u kojoj se rukuju Arcade Fire i Bob Dylan.
Odbacite li Arcade Fire i dodate npr. Bruce Springsteena dobit ćete prizvuk za "Hey, All You hippies!", druge odstupajuće rokerskije stvari. Hommage tu nije prekinut, pa tako "Burn" nedvojbeno zaziva Leonarda Cohena, a "Matter of Time" pak direktno Donovanovu "To Sing For You".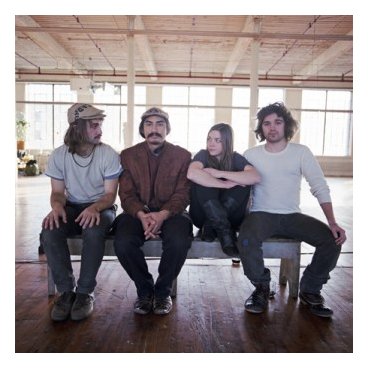 The Low Anthem
Pjesme koje se strukturno nisu mijenjale zvuče kao prekrasni mali fragmenti nekog opsežnijeg djela, npr. uvodna "Ghost Woman Blues", "Love And Altar", "I'll Take Out Your Ashes" ili "Golden Cattle". Kod njih je također vrlo primjetna raznolikost akustičkih svojstava prostorije u kojima je pojedina pjesma snimljenja, što postaje logično ukoliko uzmete u obzir činjenicu da je band, između ostalog, ovaj put snimao i eksperimentirao u prostorima napuštene tvornice umaka za tjesteninu Central Falls-a na Rhode Island-u (vidi filmić ispod teksta!)
Na kraju svakako moram spomenuti i prelijepu tradicionalističku "Apothecary Love" koja donosi zanimljivu, životnu priču i trebala bi predstavljati prvi izbor svake škole plesa ukoliko se traži skladba pod rubrikom "Engleski valcer".
Osvrnuvši se na ovaj, ponovno odličan, album ostaje činjenica da "The Low Anthem", bez obzira kojim pravcem kreću, uspjevaju i na "Smart Flesh" zadržati (i do slušatelja prenijeti) svu ljepotu svojih pjesama, te ponovno podsjetiti na svoj silni potencijal i mogućnost transformacije po potrebi. Da li će do nje doći ili ne uz ovakve albume ostaje sasvim irelevantno.
THE LOW ANTHEM - Ghost Woman Blues
ocjena albuma [1-10]: 9

danko // 04/05/2011