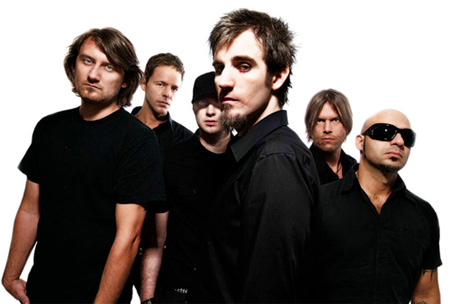 Pendulum
Postaju jedan od najpopularnijih drum'n'bass bendova, a poznati su po hitovima "Propan Nightmares", "Tarantula", "Slam", "Granit" i "Fasten Your Seatbelts". Surađivali su s popularnim Freestylerima, remixirali Prodigy, obradili Metallicu, Coldplay...Dosad izdaju ukupno dva studijska albuma, dok se najnoviji očekuje u svibnju ove godine. Nastupaju na rasprodanim koncertima i velikim europskim festivalima kao što su Glastonbury, Download, Isle of Wight, T in the Park, Reading. Sada dolaze na T-Mobile INmusic festival, a žestoku mješavinu drum'n'bassa i rocka donose na Tuborg stage!
Biografija
Pendulum osnivaju 2002. godine u Perthu, u Australiji tri glazbenika koja dijele sličnu viziju i glazbeni background - Rob Swire, Gareth McGrillen i Paul "Et Hornet" Harding. Popularnost stječu već prvim hit singlom "Vault" koji osvaja klubove i ljubitelje drum'n'bassa, a kojeg Knowledge Magazine proglašava najboljim singlom 2003. Uslijedili su singlovi "Trail of Sevens", "Spiral" and "Ulterior Motive", "Back to You", "Still Grey".... Pendulum se seli u Veliku Britaniju i 2005. godine izdaje album prvijenac "Hold Your Colour" koji donosi hitove kao što su "Tarantula", "Slam" i "Another Planet", a koji se prodaje u više od 300.000 primjeraka.
Uspjeh Penduluma se nastavlja, potpisuju za Warner Bros./Ear Storm te izdaju hitove "Granite" i "Propan Nightmares" koji najavljuju njihov drugi album. "In Silico", izdan 2008., zasjeda na 2. mjesto ljestvice albuma u Velikoj Britaniji i samo u prvom mjesecu prodaje doseže zlatnu nakladu. Pendulum potvrđuju svoju popularnost svirajući na nizu festivala u Europi i Sjevernoj Americi, pred mnogobrojnom publikom koja je znala doseći čak 50.000 ljudi. Sljedeće godine izdaju live album "Live at Brixton", CD/DVD set koji zabilježava jedan od njihovih najboljih live nastupa. Njihov najnoviji studijski uradak, najavljen za svibanj, nosit će naziv "Immersion", a predstavit će ga na Tuborg stageu T-Mobile INmusic festivala.
Pendulum čine: Rob Swire (vokal/synth/producent), Gareth McGrillen (bass/DJ), Perry ap Gwynedd (gitara), Paul "El Hornet" Harding (DJ), KJ Sawka (bubnjevi), Ben Mount (MC)
Diskografija / Studijski albumi
2005. "Hold Your Colour"
2008. "In Silico"
2010. "Immersion"
promo guy // 23/03/2010