U studiju Pod.room i ZG zvuk, uz pomoć producenta Dražena Gavrilovića, koji je obavio miksanje i mastering, band thee Melomen snimio je svoj prvi EP, s kojeg objavljuje prvi singl pod imenom "Chinatown".
Uskoro izlazi kompletan EP, koji ćete moći downloadati, a i držati u rukama u plastičnoj kutiji.
Band kaže o sebi:
Rock 'N Roll nije nuklearna fizika, uzmeš tri riffa, dodaš refren, solažu i to je to. Tako je oduvijek bilo, od Chuck Berry-ja do Ramones-a, od New York Dolls-a do Stones-a. Upravo je to zvijezda vodilja Glam-ificirane power pop n roll četvorke iz Zagreba pod imenom Thee Melomen. U dvije godine koliko postoje, već su dijelili stage sa bendovima iz Belgije, Njemačke, Grčke, Srbije, Rusije, Kanade, Japana i naravno Hrvatske, a sa nekim dijele i zajedničku ljubav prema Dolls/Heartbreakers familiji. Thee Melomen su filtrirali utjecaje svih svojih uzora i iz vlastitog kuta stvorili svoju viziju street rock' n 'rolla. Thee Melomen are here and they are D.T.K. L.A.M.F.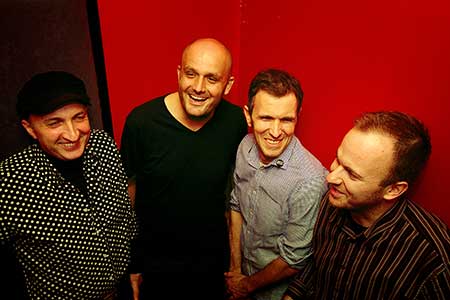 promo guy // 30/11/2015