FB EVENT:
www.facebook.com/events/329188750873469/
Po prvi puta u Hrvatskoj, iz norveškog Trondheima u zagrebački Vintage Industrial stižu legende psihodeličnog/prog rocka MOTORPSYCHO, koji u svojim pjesmama dotiču elemente jazza i post-rocka, a aktivni su od 1989. godine i iza sebe imaju preko 20 studijskih izdanja.
NORWAY MAKING NOISE!
MOTORPSYCHO je u Norveškoj postao glazbena institucija tijekom godina, a 2015. su ga uveli u Norvešku dvoranu poznatih rock glazbenika. Osnovu benda čine, ujedno i dva originalna člana, Bent Sæther i Hans Magnus "Snah" Ryan dok im se na bubnjevima ove godine pridružio Tomas Järmyr.
Ono što je zanimljivo kod ovog benda, jest sposobnost da svakim albumom izazovu zanimanje i interes posebice u glazbi za koju se kaže, da je već sve odsvirano. Možda i je, ali ovi Norvežani i dalje uspjevaju biti inovativni i zanimljivi.
Zanimljiva stvar je da su za 20 godišnjicu benda, izbacili vinyl album Child of the Future, koje je snimio legendarni Steve Albini 2009. godine.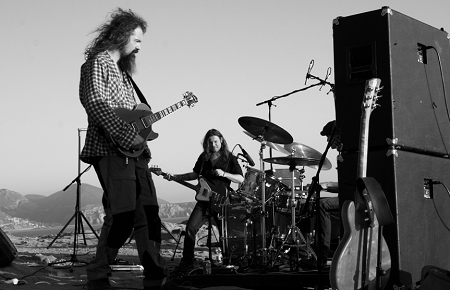 Ako prođete malo kroz njihovu diskografiju i opus, ovaj bend ima i 15 EP izdanja, preko 20 video spotova, nebrojeno kolaboracija, a zanimljivo je i da su 1994. Izdali soundtrack za izmišljeni špageti vestern 'The Tussler' nepoznatog redatelja - Theo Buhara. Ovaj OST su izbacili pod imenom Motorpsycho & Friends i nakon toga više to ime nisu koristili. Sam soundtrack je dobio pozitivne kritike jer su se glazbeno oslobodili okova hard rock elemenata. Svidjelo im se flertanje s country glazbom pa su pod imenom The International Tussler Society te su izbacili dva albuma, spomenuti soundtrack 1994. i Motorpsycho presents The International Tussler Society 2004. godine.
promo guy // 25/07/2017