Ja sam jedan od onih koji misle da je drugi album Art Brut-a zakon pa me tako nikako nije razveselila prica da ce se treci album svojim zvukom vratiti korjenima. U skladu s tim, "Art Brut Vs Satan" je sniman u malo vise u tjedan dana a producentsku palicu je imao nitko drugi nego majstor buke Black Francis.
Nakon opetovanog slusanja albuma, mislim da su Art Brut, na moju posvemasnju zalost, itekako uspjeli u naumu i da "Art Brut Vs Satan" zvuci puno vise kao debut nego kao njegov nastavak.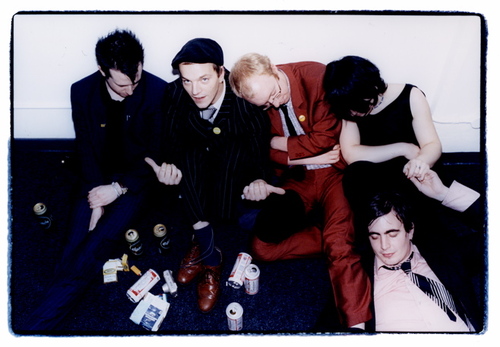 Art Brut
Eddie Argos i dalje kroz svoje tekstove odrasta i iako ima vec dobrih 28 godina zvuci kao da je taman napunio 17 i lovi curu svog zivota. I u tome lezi taj moj problem. We've already heard it all pa cak ni baze vise nisu toliko smjesne. Al eto, iako mi nije nesto album po gustu, i iako u ovom slucaju izmedu Art Brut vs Satan glasam za Satan-a, kontam da nas na InMusic ocekuje predobra zabava pomalo ostarjelog teenagera i njegove trupe.
A btw, Alcoholics Unanimous i dc comics and chocolate milkshake su zakon a u Alcoholics Unanimous spotu mozete vidjeti i nase prijatelje The Indelicates! Oh yeah!
Art Brut - Alcoholics Unanimous
ocjena albuma [1-10]: 6

kris // 23/04/2009