Na Duke Special-a sam sasvim slucajno naletio prije par godina dok sam kopao po internetu i za 10 minuta ga zaboravio. Vjerojatno se dogodilo to da sam ga pomjesao sa meni uzasnima Duke Spirit. Srecom ta nepravda je kroz posljednji mjesec ispravljena jer je novi album Duke Special-a zaista i vise nego specijalan.
"I Never Thought This Day Would Come" je treci Duke-ov album i za razliku od prethodnika obiluje mracnijim i ozbiljnih pjesmama koje na zadivljujuci nacin kombiniraju pjesnistvo Badly Drawn Boya i teatralnost The Divine Comedy. Rezultat je iznimno ugodan album koji na trenutke zvuci recimo kao da je ispao sa soundtracka za neki novi nastavak Burtonove "The Nightmare Before The Christmas" - pogotovo pjesme kao sto su "Diggin' An Early Grave" i "Flesh and Blood Dance" koju imate priliku cuti na nasem podcastu. U drugim trenucima album zvuci ko cistokrvni Badly Drawn Boy sa gospel pripjevima (pogotovo naslovna "I Never Thought This Day Would Come" i predivna "Why Does Anybody Love".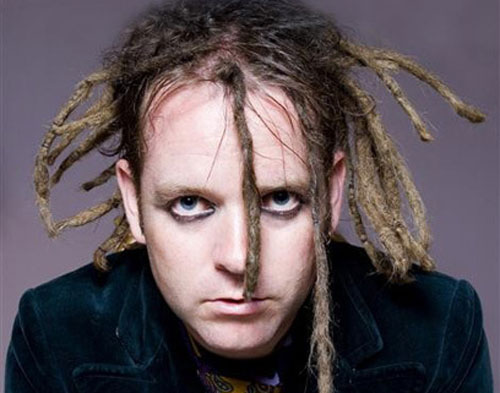 Duke Special
Kad se sve podvuce, Duke Special je prepun iznenadenja jer osim muzike zanimljivog je i izgleda. Kad ga prvi put vidite niko ne bi rekao da ta osoba proizvodi takvu muziku i da tako fino pjeva ali eto. Kao sto rekoh na pocetku, Duke Special je po svemu specijalan i drago mi da sam go ponovo otkrio.
Duke Special - Sweet Sweet Kisses
ocjena albuma [1-10]: 10

kris // 20/12/2008