The Black Keys su od početka i njihovog famoznog debut-album "Thickfreakness" bili u istoj ladici i zapravo u sjeni megapopularnih The White Stripes. Donekle je ovaj duo iz Ohia i sam tome kriv producirajući svoja 3 albuma u vlastitoj režiji i doslovce u vlastitom podrumu.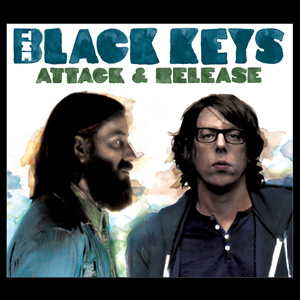 Dvojac je ipak prošle godine odlučio izaći iz svog podruma i udružiti snage sa sveprisutnim producentom Danger Mouseom (Gnarls Barkley, Gorillaz) i legendarnim "badmanom" Rocka and Rolla, Ike Turnerom. Ta ekipa je krenula snimati povratnički album Ikea Turnera koji bi ga približio mlađoj publici i konačno ga i ustoličio kao jednog od najvažnijih inovatora Rock & Rolla kakvog ga danas znamo.
Međutim, kao što znate, Ike je krajem prošle godine otišao, pod još nerazjašnjenim okolnostima, u vječna lovišta i ostavio Black Keyse i Danger Mousea s gomilom novih ideja i snimaka. Da bi se ostvarila ona narodna "svako zlo za neko dobro", ostatak ekipe je nastavio sa radom i dobili smo zato novi album Black Keys, a vjerojatno će posthumno izaći i neki materijali koje su snimili s Ikeom. Danger Mouse ionako "lijeće" od projekta do projekta, ali mora mu se priznati da čovjek zna svoj posao i da je Black Keyse podignuo na jednu višu razinu. S njima je naime napravio njihov najbolji i najcjelovitiji album s kojim će definitivno izaći iz sjene White Stripesa. Black Keys su do sada bili poznati po dosta ortodoksnoj i ogoljenoj blues garaži, ali je očito i suradnja s Ikeom Turnerom doprinjela ulasku u vode southern soula i čak i gospela a sve to u, za Black Keyse prvi puta, vrhunskoj produkciji. Trebate samo poslušati "Oceans & Streams" ili "Things like they used to be" i shvatiti ćete da je ovaj album vrijedan svojih para i svake od 10 zvjezdica koje ne dijelim baš prečesto.
ocjena albuma [1-10]: 10

le figuar de kranque // 08/05/2008