Bilo je potrebno 25 godina da dobijemo nasljednika neponovljivog "Too-Rye-Ay" birminghamskih veseljaka Dexy's Midnight Runners. Nažalost, nismo to doživjeli od njih samih nego od mladog kvarteta iz Devona, naziva Rumble Strips.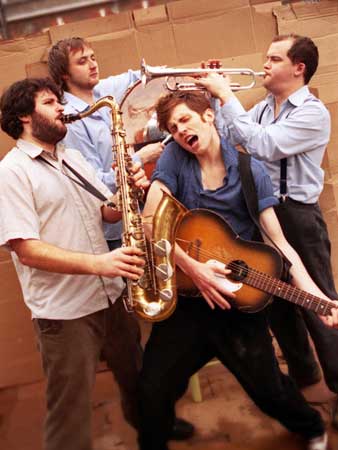 Od početne No Soul do zadnje Hands, uključujući singlove Motorcycle, Girls And Boys In Love i Alarm Clock, albumom se proteže zadovoljna i vesela atmosfera protkana zvukovima violina, brass sekcije te vokala Charlie Wallera (ex. Vincent Vincent and the Villains), koji je u mnogome, čak i bolji od vokala Kevina Rowlanda, iz spomenutih DMR-a.
Iako su Dexy's Midnight Runners, definitivna i skoro pa jedina referenca ovom bendu, Rumble Strips su originalni bend za ovo vrijeme, i mogu vrlo lako funkcionirati i bez dodijeljenih im etiketa.
Rumble Strips - Alarm Clock
ocjena albuma [1-10]: 9

pedja // 02/10/2007