Gledajući određene produkcijske detalje u procesu stvaranja muzike koji se odnose na rad u softverima, bez namjere da govorim o softverima koji za običnog slušaoca ne znače mnogo, dolazim do zapažanja da su vokali neminovnost u radu na pjesmama koje će izaći iz njih. Razni SFX(special effects) mogu da popune taj prostor koji je namijenjen vokalima, ali ne mogu ih zamijeniti. Ovaj album je izdanje koje bi trebalo čuti ako smo zainteresovani za to.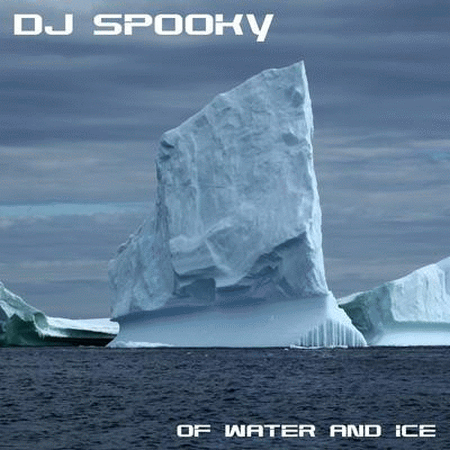 U svakoj pjesmi različito su korišćeni efekti, sfx, vokali koji plivaju po tom prostoru koje sam na jednom mjestu u recenzijama ranije poredio sa sapunicom, pokret sapunice, da li nam možda serije "sapunice" znače nešto u toj priči kao pojam, ne znam, ali potreba da napišem to zapažanje neđe i uvodi razne druge riječi koje opisuju to najbolje. Što je onda muzika danas, što slušamo, ako želimo da skrenemo sa aktuelnog televizijskog pravca koji nam se nudi. Van njega su dobrim dijelom procesori, zvuk procesora sa jakim studijskim rack efektima. Naravno ima tu i instrumenata, ako ne onih u zvucima, u sintisajzerima sigurno za koje možemo reći da su i instrument između ostalog. Kompjuteri u nekom međusobnom prepoznavanju istog, srodnog, sve što je u sintisajzeru i u kompjuteru je isto, od neke naknadne ugašenosti vokala koji su postojali do postojanja istih, nedostataka u smislu "možda to nije urađeno", ali selektivno postoji.
Umjetnik se bavio kompozicijom koja u suštini ima savim lične muzičke razloge, istraživanje, upotrebu instrumenata, a koja aludira na naš odnos prema nestajućoj sredini arktičkih polova, koja se možda i odražava u krajnjim granicama na našu percepciju muzike, doživljaj prirode u suštini koji je povezan sa zvukom. S obzirom na upotrebu muzike u mix-u dubstep stila, shvatam koliko je taj jaz između klasičnih instrumenata i zvuka kompjutera dovoljno dobar ili još jedan razlog za taj poduhvat nužnosti vokalnog rasporeda, koji je u dubstepu u početku bio suviše dugo u rukama dubstep producenata, te je i ta muzika postala dovoljno dobar razlog da se dosta toga nazove dubstep-om, iako to možda ne bi trebalo. Kad pročitamo deskripciju za ovaj album, shvatićemo koliko je taj trenutak za "klasičare" bio potpuno novo iskustvo u pogledu na DJ Spooky-jev rad, izdanju koji me je inspirisao da napišem nekoliko riječi o tom djelovanju u granicama vokalnog koje je nekad bilo nezamislivo i značilo je u najmanju ruku heroinsku zavisnost, potragu za istim, dok su lake droge, legalizacija istih omogućili da to nekako i pređe u taj segment pribježišta zdravog razuma, a koje postoji i kod Danila Kiša kao naslov Posljednje pribježište zdravog razuma.
Naslovi:
1.Of Water and Ice (feat. Jin-Xiang "JX" Yu)
2.Antarctic Rhythms (Invincible Hip Hop Mix)
3.Somnium
4.Dark Skies
5.Adagio in Blue
6.The Secret Doctrine
7.Nocturne
8.Check Your Math
9.Arctic Rhythms (Dubstep Mix)
10.Antarctic Dawn (Bonus Track)
11.Of Water and Ice feat. Jin-Xiang "JX" Yu (Dubstep Remix - Bonus Track)
ocjena albuma [1-10]: 5

edo žuđelović // 13/02/2023