Posljednjih par godina Paul McCartney unatoč problemima u privatnom životu, bar što se tiće muzike doživljava svojevrsnu renesansu. Jer kao i prošli album "Chaos and Creation in the backyard", i Paul-ov novi album "Memory Almost Full" je nešto sa čim se Paul može itekako ponositi.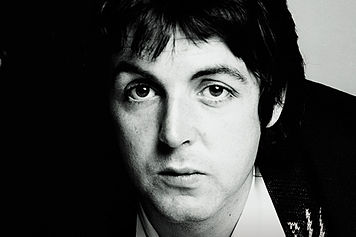 Ja ustvari nisam ni vjerovao da Paul nakon svih kriminalnih albuma koje je objavio u 80tima i 90tima može napraviti tako dobre albume pa sam u početku mislio da je "Chaos and Creation in the backyard" samo puka slučajnost ali eto, niko sretniji od mene što nije. Jer još od prve "Dance Tonight" u kojoj Paul raspaljuje mandolinu, pa genijalne pop pjesme "Ever Present Past" i distorzirane "Only Mama Knows" s kojom otvara album, "Memory Almost Full" je energičan i emotivan album.
Čak i samo ime je igra rijeći i anagram od ""for my soulmate LLM" gdje LLM znači ni manje ni više nego Linda Louis McCartney.
Skidam kapu. Uopče nije loše za jednog 64 godišnjaka!
ocjena albuma [1-10]: 9

kris // 15/06/2007