Osim što dobro izgleda i sestra je bubnjara grupe THE ZUTONS, Candie i dobro pjeva, a njen debi album je u većem svojem dijelu melem za uši.
Naime, ova mlada djevojka iz Liverpoola, posegnula je dublje u prošlost nego što njeno sjećanje može dosegnuti, i poštujući roditeljsku kolekciju ploča izmješala swing-pop zvuk 60ih, atmosferu John Barryevih podloga u James Bondovim filmovima toga vremena s orkestracijama a-la Phil Spector i modernom produkcijom tipa Saint Etienne.
"I Wish I Could Have Loved You More" nije revolucionaran niti previše originalan album, al ga je lijepo čuti.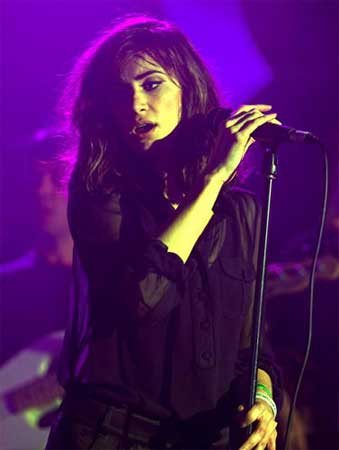 candie live honey club brighton © lorne thomson
ocjena albuma [1-10]: 8

pedja // 15/06/2007
PS: Najbolje: I Wish I Could Have Loved You More, Take Me