Smederevski bend The Big Deal je praktički na nivou supergrupe s dobro znanim gitaristom
Srđanom Brankovićem
i bubnjarom
Markom Milojevićom
iz benda AlogiA, a njima se nešto kasnije pridružio i basist
Alessandro Del Vecchio
iz Hardline i Revolution Saints. Kada su krenuli s prvim probama i kompozicijama, a tu je još prisutna i Srđanova supruga
Nevena
na klavijaturama, dodali su još jedan ženski vokal
Ane Nikolić
.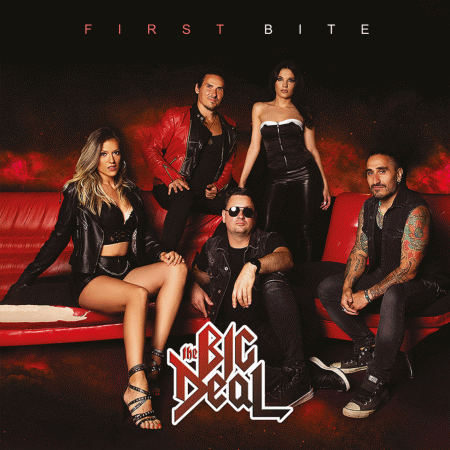 Jasno, odmah se od prve može pretpostaviti da je riječ o hard rocku koji za razliku od matične skupine AlogiA nema kompleksnosti i progressive konotacija. Čvrsta svirka bazirana na izabranom riffu s levitirajućim peglanjima, obaveznim 'catchy' solažama, neprekidnim klavijaturskim intervencijama u kojima se često pronađe i neo-classical detalja (Nevena je studirala muziku), te izmjenjivih ženskih vokala u visokim mezzosopran-sopran registrima.
Osobno, ti ženski vokali su toliko identični da je površnom slušatelju teško uhvatiti koja je čija dionica budući da glasovno nalikuju ko vokalne blizanke. Ali sve je to u vrlo melodičnim akcijama s puno žestine i stilske glazbene razmeđe od primjerice Europe i Whitesnake, a i albuma Dine Jelusića, pa i nekih elemenata mekših Dream Theater do primjerice standardnog američkog hard rocka Blue Oyster Cult, Journey, Boston, a osobito Heart poput pjesama "
Wake the fire
" i "
Rebel lady
" u umjerenom tempu.
Velika većina je bazirana na brzim, uglavnom 4/4 tempovima, nema nikakvih blastbeatova, tek se na momente može insinuirati heavy metal, ali samo u tragovima ponekih sekvenci, no sve se odvija u relativno finom pop obrascu jednostavnih struktura s kojima je čujno da se The Big Deal ciljano obraća mainstreamu i AOR-u težeći ka radiofoničnoj difuziji za svaku priliku. Stoga su i pjesme, a posebice tri izabrana singla "
Sensational
", "
Never say never
" i "
Top heaven
" napucane idealnim kombinacijama spomenutih aditiva ne okolišajući pretjeranim egzibicijama kretajući od prvih sekundi s punim arsenalom privlačnog baruta stvarajući zavodljive refrene i kraća intermezza između kitica i refrena.
Nema dugačkih tema, sve je sabijeno u formate do maksimalno 4 minute, a ono što bi se očekivalo od ovakvog stilskog izraza, eh, manjka barem jedna lagana balada ili klasični stiskavac. Inače, može se primjetiti da nakon izvjesnog vremena od cirka 5-6 pjesama, sve se počinje vrtjeti u istom smjeru s istom formulom i šablonom tog primamljivog vokaliziranja i privlačnih melodija kao da je već na ovome debiju realiziran best of tour de force.
Naslovi: 1.Never say never, 2.I need you here tonight, 3.Sensational, 4.Top heaven, 5.Wake the fire, 6.In the dead of the night, 7.Rebel lady, 8.Power on, 9.Bad times, good times, 10.Fallen, 11.Lady of the night
ocjena albuma [1-10]: 7

horvi // 20/06/2022