Komotno bi se pomislilo da bend ovakvog imena pripada dead/ black metalu, no kao i u slučaju recimo The Black Angels, Satan (francuski bend s Throatruiner Records), Devil Dogs, Black Dice, This Mortal Coil, Dead Can Dance… riječ je o sasvim drugačijem žanru koji i nema mnogo zajedničkih poveznica s metalom, a još manje s nečastivim, paklovima, užasima i sličnim demoniziranim scenarijima.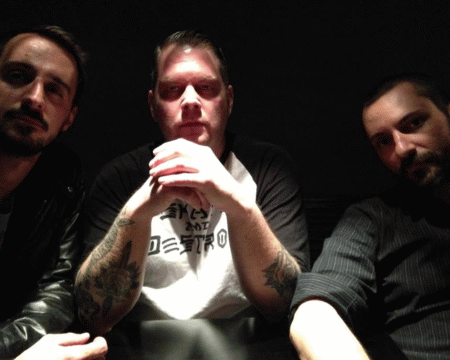 Nasuprot tome, ova tri dugogodišnja prijatelja iz Lausanne -
François
(glavni vokal, gitara),
Laurent
(vokal, gitara) i
Frank
(bubnjevi) koja su ranije svirala u dva benda Shovel i Houston Swing Engine otišli su u čvrsti rock na zasadima hard riffova i Led Zeppelin ritmičkog 'šusa', a interesantno je - nemaju bas gitaru. Naravno, nesalomljivi fanovi Jimmy Pagea i Jeff Becka tražiti će od ovakvih riffova cijela brda virtuoznosti smatrajući da ne treba tražiti 'dobar rock' u nekom undergroundu, a sama suština ovih Švicaraca jest da i nisu namjenjeni zaluđenim nostalgičarima koji će spremno zaključiti da Hey Satan nisu zbog toga dovoljno kompetentni gitaristi. Antologijski.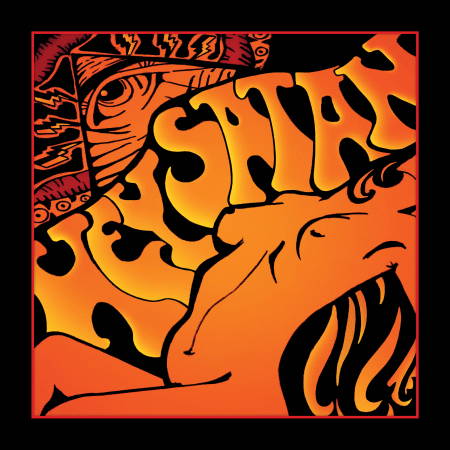 Istina, nisu. No, njihova glazba pravo udara isprepletenim međuigrama s jasno podebljanim hrapavim distorzijama na sve riffove i poneka staccata, a još jedan hrapavi element - vodeći vokal sasvim nonšalantno dočarava rockerski zaokruženu infrastrukturu u kojoj bi virtuozna intervencija samo poremetila zacrtanu hegemoniju stonera koji se provlači kroz većinu materijala ovog im debi albuma. Podsjećajući na neke temeljne ikone od samih Kyuss i Clutch, pa i riffove Black Sabbath i Led Zeppelin, ovaj trojac plete himnično nabrušene pjesme s koegzistentnom lirikom čistog r'n'r svjetonazora u kome su potkrijepljeni svi aspekti rockerskog svjetonazora obračajući se čak i na ugodnu poštapalicu plemenskog 'braćo i sestre' zajedništva. Usljed toga možda je i teže pronaći neki određeni favorit; sve pjesme su dovoljno snažne i energične sa svim potrebnim medikamentima bez banalizacije i opstrukcija, pa može se desiti da na momente zapadne u predvidljivu monotoniju, ali daleko od toga da je generalno dosadan ili linearan.
Kalorična vrijednost mu je visoka. Zapaljiva na prvi fitilj od uvodne "
Fallon city messiah
" sve do završnog instrumentala "
This meat stinks, honey!
" bez demonskih insinuacija, a jedine takve vrste su one zvučne masivne što poput rockerskog đavolčića udaraju drito svojim golemim bedemima obrušavajući se na tišinu. Nemaju predaha kroz ovih 36 minuta vračajući iskonskom rocku svu draž uzbudljivosti i napetosti tog plemenitog stiska na papučicu distorzije teškog riffa. Jedna od malo nedokučivih stavki mi je sam naziv albuma; u jednom info-pasosu stoji 'cd montage' (montaža), a ne bih znao protumačiti samom sebi da li je to samo neka opaska promotera, naziv albuma ili nešto sasvim treće…
Naslovi: 1.Fallon city messiah, 2.Legal aspect of love, 3.Sunshine blues, 4.In cold blood, 5.1991, 6.Song for a lost mariner, 7.Red light women, 8.Bastardizer, 9.Black flag down, 10.This meat stinks, honey!
ocjena albuma [1-10]: 8

horvi // 13/07/2017