"Band o kojem bruji Amerika" i "prvi veliki album u 2007" samo su neki epiteti koji se ovih dana po specijaliziranim časopisima lijepe za ovaj band i album.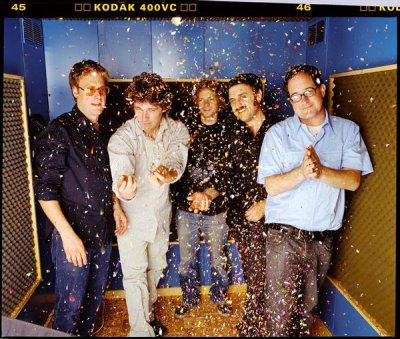 Da bi malo pojasnili o čemu se ovdje radi treba reći da su The Hold Steady osnovani 2000 godine u Minneapolisu. Bolji (i nešto stariji) poznavaoci glazbenih zbivanja znaju da je Minneapolis sredinom osamdesetih godina bio glazbeni centar svijeta iz kojeg su svijetom vladali na jednoj strani PRINCE a na drugoj underground bandovi kao što su bili THE REPLACEMENTS i HUSKER DU. Da sad ne bi shvatili da Hold Steady imaju dodirnih točaka s Princeom ... U njihovoj glazbi se (hvala bogu) osjeća jaki utjecaj potonjih bandova, odnosno melodioznost i gubitništvo Paul Westerberga te gitarska žestina Husker Du. Vokal Neila Finna ionako podsjeća na Bob Moulda.
Na "Boys & Girls" in America", zvuk banda je obogaćen i klavirom te su time dobili, uz pripovijedačku, i glazbenu sličnost s ranim E-Street Bandom ili pak svijetlim trenucima Bruce Hornsby & the Range. Ukratko - "Boys and Girls in America" je pravi primjer američkog rocka i songwritinga a za probnu vožnju svakako preslušati "Chips Ahoy" i "Chill-out Tent", pjesma s kojom se može identificirati svatko tko je jednom bio na nekom većem rock-festivalu. Ready, Hold Steady, Go !
ocjena albuma [1-10]: 8

le figuar de kranque // 30/01/2007