Javili su nam se vrlo interesantni i poduzetni promoteri iz bostonske izdavačke kuće BMOP/sound (Boston Modern Orchestra Project) koji od 2008. snimaju i objavljuju neke od najutjecajnijih i najznačajnijih kompozitora današnjice. U njihovom katalogu ima i reizdanja, a sve ih mahom povezuje sprega moderne klasične glazbe 20. stoljeća. Neki od njihovih izvođača bili su nominirani za Grammy - Charles Fussell za album "Wilde" (2009), Derek Bermel u kategoriji pjevača 2010., te Steven Mackey s albumom "Dream House" (2011), a sam (
BMOP/sound
g) slovi kao jedna od najboljih i najcjenjenijih etiketa. The New York Times za njih je napisao: primjer su da sve što naprave jest iznimno dobro.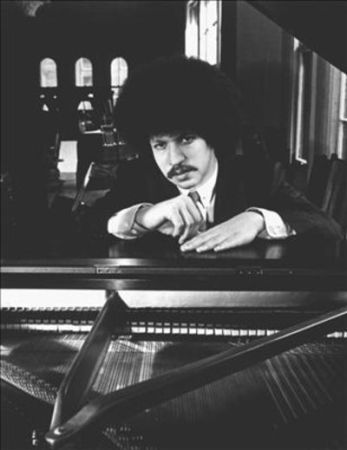 Anthony Davis
Točno na 1. april 2014. objavili su ovaj album višestruko nagrađivanog kompozitora i pijanista Anthony Davisa (1951., New Jersey) koji se predstavlja kroz 3 razdvojena konceptualna opusa, naslovnu "Notes from the underground" (2 stavka), "You have the right to remain silent" (4 stavka) i neobičan "Wayang" (također 4 stavka). Prvi, naslovni je posvećen Ralphu Ellisonu i čuvenim riffovima Duke Ellingtona precizirajući na njegova epohalna ostvarenja "Diminuendo and Crescendo in Blue". "Notes from the underground" nastao je još 1988. godine kao komad za piano, udaraljke i klarinete, no ovdje je dobio i orkestralnu varijantu (Gil Rose). Uz Davisa na pianu, ovdje još učestvuju Earl Howard (klavijature) i J.D. Parran (klarinet i kontra-alt klarinet), a oba komada "I - Shadow" i "II - Act" izvedena su uz pratnju klasičnog seta bubnjeva pomiješavši jazz i modernu klasiku brojnim melodijama, minimalističkim potezima i obiljem poliritmije na koju se, vrlo interesantno, može i zaplesati. Kao da su spojili čudnovate jazz sintagme s Bartokom, Stravinskim i Pendereckim nastavljajući ovaj neobičan križanac kroz drugi opus "You have the right to remain silent" u kome se i vokalno protežiraju spoken-word ispadi 'imaš pravo na šutnju' uz još dodatnu obligaciju eksperimenata, a donekle standardnijeg jazza hvataju se u stavku "II - Loss" koji čak ima i revijalni šlih. Posljednji opus "Wayang" plete utjecaje balijsko-javanskih motiva s obiljem piano interpretacija i daleko rijeđih orkestriranih psycho pasaža.
Intrigantno i nadahnuto djelo koje vrši ogroman raskorak povezujući dva zasebna stilska i žanrovska svijeta pokazujući da se ipak mogu prilagoditi jedan drugome zaista neobičnim metamorfozama. Katkad dovedenih i do bizarnijih detalja.
Naslovi: 1.Notes from the underground - I - Shadow, 2.Notes from the underground - II - Act, 3.You have the right - I - Interrogation, 4.You have the right - II - Loss, 5.You have the right - III - Incarceration, 6.You have the right - IV - Dance of the other, 7.Wayang V - I - Opening-dance, 8.Wayang V - II - Undine, 9.Wayang V - III - March, 10.Wayang V - IV - Kecak
ocjena albuma [1-10]: 8

horvi // 12/05/2014