Ženski vokal plus kompjutersko/sintisajzerski mag već se preko nekoliko puta pokazalo kao dobitna kombinacija. I kod CHVRCHES je slično, no ipak malo drugačije.
Ovdje u pitanju nije samo jedan, već dva tipa koji su okruženi raznim elektronskim pomagalima iz kojih dopiru primamljivi sintetički zvuci, dok paralelno s tim do slušatelja dopire predivan vokal simpatične i sitne Laureen Mayberry, toliko sličan drugima a opet toliko različit.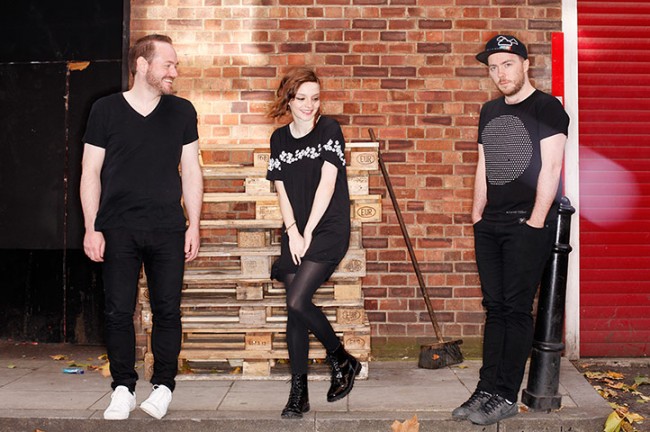 Nakon nekoliko uspješnih singlova i EP-ova, koji su im priskrbili odlične pozicije na ovogodišnjim otočnim festivalima, na redu je bio i debi album. Iz tog razloga se na albumu nalazi i nekoliko pjesama već poznatih otprije, a za koje bi stvarno bilo šteta da se nisu našle na albumu. To su u prvom redu prvi singl The Mother We Share koja obiluje masivnim elektronskim beatovima, te Gun, Recover i Teether jedna za drugom nove elektronske himne s lako pamtljivim refrenima i temama kao stvorenim za gibanje i plesnjake.
Osim singlova, tu je još jedna "stara" pjesma, Lies, koja je ponovno snimljena, te ovako nabrijanim sintovima naprosto zove na ples. U nekom ludom remixu uskoro će biti ultimativni dancefloor hit.
Ono što još razlikuje CHVRCHES od drugih sličnih elektro-ženskih bendova je Martin Doherty, koji se nesebično primio glavnog vokala na dvije pjesme (Under the Tide, You Caught the Light) i time nimalo narušio kompaktnost albuma. Iako su ove dvije pjesme drugačije od ostatka upravo zbog muškog vokala i vuku na elektronsku scenu 80ih, Martin je odlično iskoristio svoju priliku, a to se posebno odnosi na mirniju You Caught the Light.
Iako se na muški dio benda ne može dati ni trunkice zamjerke, potrebno je ipak naglasiti da je vokal taj koji će biti zaštitni znak benda, ukoliko se uspije održati, a nakon ovakvog debija ne bi trebalo imati razloge za nešto drugo osim preuzimanja elektro trona od GOLDFRAPP, koji su ionako već neko vrijeme u problematičnom traženju dobre pjesme.
ocjena albuma [1-10]: 9

pedja // 27/09/2013