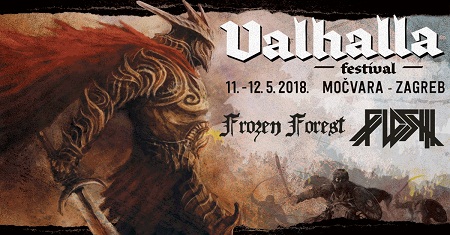 Zagrebački heavy metal bend Flesh i black metalci Frozen Forest novi potvrđeni bendovi za Valhalla festival 2018!
Flesh (Heavy Metal, Zagreb)
Heavy metal trio iz Hrvatske koji će vas natjerati da poludite! Uska koža, teški metal, krvavi riffovi, bestijalno zavijanje. Od 2004. godine zagrebački heavy trio Flesh brani metalnu vjeru. Godina 2014. bila je značajna za njih jer su objavili istoimeni studijski album te su nastavili sa svojom misijom trovanja pučanstva teškim metalima. Sredinom iste godine pobijedili su na band battleu gdje su nastupali uz Huntress i Battlecros, čime su si osigurali nastup na kultnom festivalu Metaldays 2015. Imali su priliku nastupiti kao support bend power metalcima Powerwolf te su posjetili Dark O Metal Fest u Rijeci. Novinari o njima pišu da su dokaz kako heavy metal i dalje živi na našim prostorima, a kako to izgleda uživo pogledajte i poslušajte na Valhalla festivalu!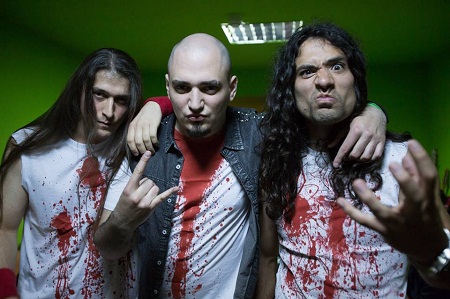 https://www.facebook.com/fleshmetal
https://www.youtube.com/watch?v=JwS5ve5XJ1w
Frozen Forest (Black Metal, Zagreb)
Frozen Forest vraća se na Valhalla festival nakon maestralnog izdanja 2016. godine. Nesveto trojstvo, osnovano 2005. godine u Zagrebu, iza sebe ima tri izdanja - The Final Eclipse, Demonic Horns Rise te Ancient Ritual, koji je pokupio dobre kritike domaćih i stranih medija. Bend je poznat po svojim nepredvidivim nastupima u kojima koristi razne rekvizite poput krvi, kostiju i svijeća te ih to čini jednim od rijetkih black metal bendova na ovim prostorima koji taj duh prenose u potpunosti.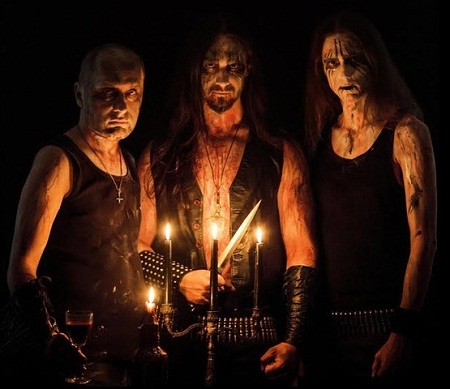 https://www.facebook.com/FrozenForestBM
https://www.youtube.com/watch?v=BO8fBppjMX4
Trenutni lineup:
Krlja
Gutalax
Jenner
Flamethrower
Polarity of Life
Undercode
Frozen Forest
Flesh
+ TBA
+ TBA
Ostanite podešeni za vijest o kompletiranom lineupu.
promo girl // 28/02/2018