U Novi Sad dolazi prava rokenrol atrakcija i deo rokenrol istorije!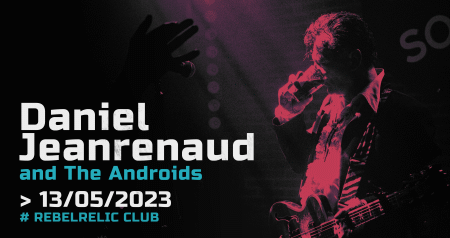 "
Daniel Jeanrenaud
, rođeni švajcarac, kao tinejdžer sedamdesetih, nakon nastupa sa kultnim
LINK WRAY
-em, rešio je da se preseli u San Francisko. Osamdesetih sa ekipom iz
FLAMIN GROOVIES
oformljuje legendarni bend iz San Franciska -
THE KINGSNAKES
i sa njima dostiže svetsku slavu. Imao je turneje i zajedničke koncerte po celom svetu i to sa velikim imenama poput - CHUCK BERRY, BO DIDDLEY, SCREAMIN' JAY HAWKINS, THE CULT, DEAD KENNEDYS, INMATES.....
Ako ste se pitali šta slušaju poznati - pomenućemo samo da su u najpopularnijoj boemskoj četvrti Londona -
Kemdenu
, na njegove koncerte dolazili pod obavezno: Robert Plant, Paul Weller, Amy Winehouse i mnogi drugi. O njemu u svojoj autobiografiji piše JACK WHITE a Disney Channel Music snima dokumentarni video gde ga predstavljaju kao legendu Camden-a. Njegovu gitaru "Nadine" krstio je lično CHUCK BERRY a svoju muzičku karijeru kao član pratećeg benda započeo je i poznati muzičar MANU CHAO.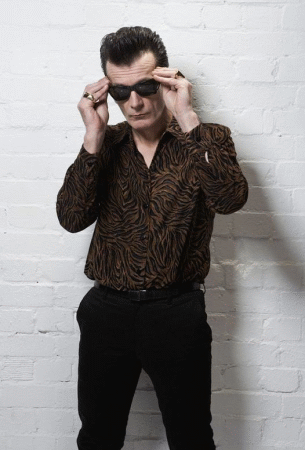 Od velikih svetskih turneja, koncertnih hala, preko kebab shop-ova, svirki po vozovima i klubovima, 13. MAJA u Novom Sadu poznate rokenrol hitove u svoj svojoj esenciji izvodiće rokenrol bard - DANIEL JEANRENAUD u pratnji benda
The Androids
! "
start koncerta: 22h
ulaznica: 700 din
više informacija na eventu!
www.facebook.com/events/6046792652109076
sve najbolje,
Crime:Scene collective
crimescenerecords.bandcamp.com
mrtsound.bandcamp.com
"
If something is actual, there's really no need to believe in it. You only have to believe something if it isn't true, because if it were, belief wouldn't be necessary.
"
promo guy // 10/04/2023