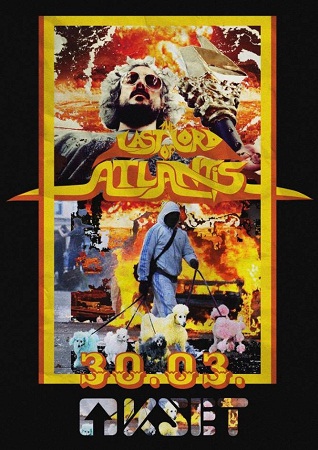 U petak, 30. ožujka u KSET-u grillamo, igramo PlayStation i slušamo Jastreba, Otrovnu Kristinu, Seven That Spells i The Last Lord of Atlantis.
Zadnji gospodar Atlantide poziva podanike i saveznike na zabavu desetljeća.
Karte će se moći kupiti na ulazu po cijeni od 30 kn.
Raspored:
16:00 -19:00 Grill
Svatko neka donese što želi od mesa i povrća i to mu ispečemo. Roštilj je Weber - američki stil s poklopcem. Nema zajebancije.
19:00 -19:30 Izložba slika s roštiljanja lordova
19:30 - 20:30 Igranje PlayStationa na platnu i razglasu
21:00 Koncert
promo guy // 27/03/2018