BLACK METAL MAFIA presenting BLACK TWILIGHT CIRCLE
28.01.2018 // 20.00h // 50kn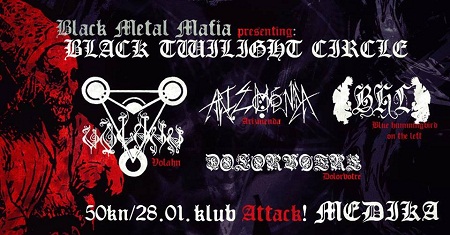 U vrijeme kada je velika većina black metala postala gimmick i parodija sama za sebe, a ekstremna muzika izgubila osjećaj opasnosti, predstavljamo 4 sastava iz najsnažnijeg i najautentičnijeg black metal kulta danas, legendarnog
BLACK TWILIGHT CIRCLE-a
kolekiva iz Južne Kalifornije:
VOLAHN , black metal, USA
Glavni solo projekt osnivača "Black Twilight Circlea" Eduarda Ramireza. Estetski ukorijenjena u starim majanskim dinastijama, muzika Volahna oduvijek je bila jednako drevna koliko i progresivna. Ta evolucija čuje se svakim novim izdanjem, a kulminirala je pjesmom "Gods of Pandemonium" na ovogodišnjem splitu s novim BTC entitetom Xaxamatza. BLACK KHAOS WORSHIP!!!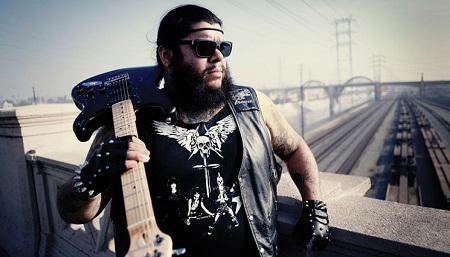 Volahn
"Kiche blood commanding supremacy of might;
Sovereign summation of native power,
Resonate within the totality of chaos."
https://crepusculonegro.bandcamp.com/album/cn-34-volahn-xaxamatza-gods-of-pandemonium
ARZIMENDA, black metal, USA
Bend drugog bitnog člana kolektiva Murdunbada. One-man-band vjerojatno je najperverzniji, najpsihoaktivniji te najdegeneričniji od mnogobrojnih Black Twilight projekata. PSYCHOTIC SUFFOCATING BLACK METAL!!!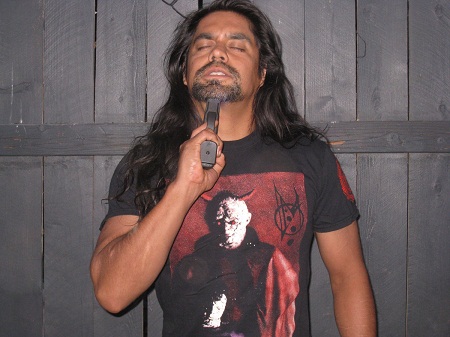 Arzimenda
"Throw my soul to the hogs... Throw my dick to the dogs..."
https://arizmenda.bandcamp.com
BLUE HUMMINGBIRD ON THE LEFT, war metal, USA
Bestijalni militarizam provučen kroz war metal napad s manifestima koji diktiraju o pradavnom Meksičkom bogu rata. MEXICA TIAHUI!!!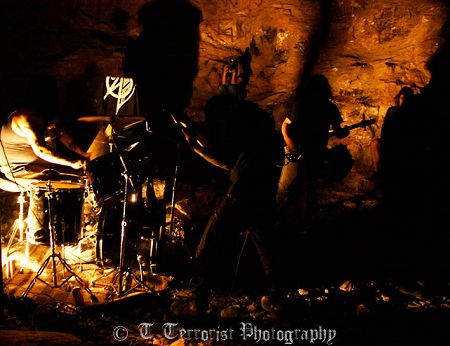 Blue Hummingbird on the Left
https://crepusculonegro.bandcamp.com/track/cuauhyoualli
DOLORVOTRE, black metal, USA
Ritualno štovanje i desekriranje tijela kroz unošenje svih substanci dostupnih na Zemlji. WORSHIP BLACK TWILIGHT!!!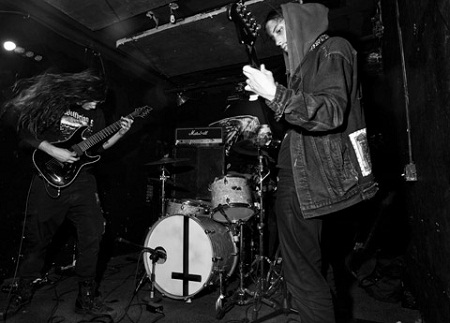 Dolorvotre
"Continue your journey my son. I have taught you well. Now spread my will. 15 minutes neverending. As I rise from my body & accept the peril of the chosen ones..."
https://crepusculonegro.bandcamp.com/album/cn-13-dolorvotre
Cijelo slavlje biti će popraćeno izborom muzike legendarnih DJ entiteta Beskompromisno Riganje Genosidalne Krvi Nad Orgazmičnim Tronom Mrtvorođene Djece!!!
Ulaznice po cijeni od 50 kn će se moći kupiti na ulazu kluba!
Facebook event:
https://www.facebook.com/events/280342889157781
promo guy // 11/01/2018