Distune promotion vam predstavlja....
THE BLACK ROOM (Rijeka)
subota, 3.3.2018. @OKC Palach
početak od 22h
https://theblackroom-band.bandcamp.com/
https://www.facebook.com/TheBlackRoom/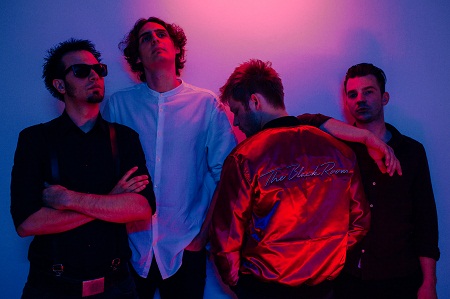 Riječki The Black Room iznimno uspješnu godinu (koncerti na domaćem terenu kao i predstavljanje u Sloveniji, Austriji i Mađarskoj) zaokružit će novim izdanjem. Naime, u pripremi je i EP pod nazivom "After Dark" koji uz prvi singl ''Ready To Go'' predstavlja korak dalje na još jednu višu razinu. Upravo tu višu razinu bend će predstaviti na svoj najbolji način: koncertom u riječkom Palachu.
Nakon uspješnog albuma prvijenca "In This Town Lies A city" (2006.) The Black Room je skrenuo pažnju na sebe kao novi zamašnjak na nikad dosadnoj riječkoj sceni.Kombinirajući žive svirke i strpljivi rad na novom materijalu došlo je i vrijeme za promociju tog istog.
Tekuća godina bendu je donijela mnošto svirki od kojih treba izdvojiti nastup ispred kultnih Wovenhand u riječkom Pogonu kulture, kao i koncertno predstavljanje na dvije međunarodne glazbene konferencije: Waves Vienna u Beču i BuSh u Budimpešti gdje je bend pobrao vrlo dobre kritike.
Podsjetimo, The Black Room glazbeno se oslanjaju na tamniji prizvuk blues rock i garage rock bendova te neo-psihodelije 80-tih i 90-tih.Tekstovi su inspirirani osobnim pričama iz grada, s protagonistima koji žive u ozračju rocka, poezije i noćnog života. Odbacujući standardne narativne vrijednosti, The Black Room se u stihovima bave tematikama društvenog statusa, izolacije, istraživanja i postizanja osobne slobode.
Uskoro više infomacija o ulaznicama i koncertnim gostima.
promo guy // 22/12/2017