Psihodelični rokeri Night Beats nastupit će uz The Bambi Molesters u Tvornici kulture 5. veljače te predstaviti novi album "Who Sold My Generation".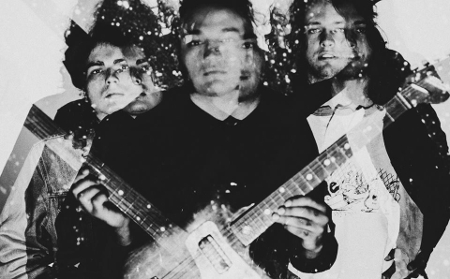 Night Beats
Jedan od najboljih američkih psycho surf rock bendova Night Beats, izdali su novi album "Who Sold My Generation" koji ide dalje od utabanog garage i R&B puta te nudi moderni pristup psihodeliji. Ploča je to koja nastavlja teksašku glazbenu tradiciju i naslanja se na radove bendova kao što su The Elevators, The Red Krayola, The Butthole Surfers i The Black Angels. Produkciju dvanaest novih pjesama potpisuju Nic Jodoin i Robert Levon Been iz benda Black Rebel Motorcycle Club, koji je gostovao i na bas gitari. Od trance groove "Celebration #1" koja otvara album, sirove boemske
"Power Child"
, melankolične "Right/Wrong", preko
"No Cops"
,
"Sunday Mourning"
i "Bad Love" koje vas tresu plesnim rockom, "Porque Mañana" s latinskim utjecajima, "Last Train to Jordan" koja odzvanja jekom, pa sve do "Egypt Berry" koja zatvara album, Night Beats su još više fokusirani na predstavljanje svoje verzije garage i psihodeličnog rocka, a na najnovijem uratku su dignuli ljestvicu više.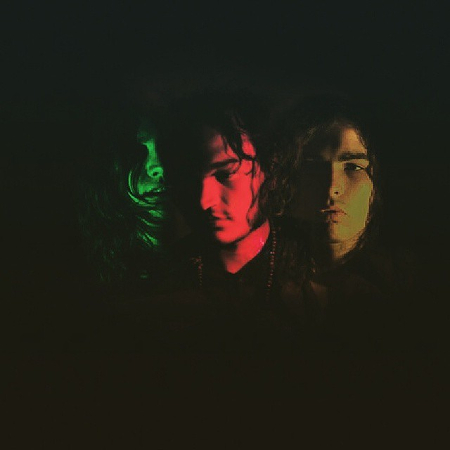 Night Beats
Night Beats čine Danny Lee Blackwell na gitari, James Traeger na bubnjevima te Jakob Bowde na bass gitari. U diskografiju su osim najnovijeg upisali i albume "Night Beats" iz 2001. i "Sonic Bloom" iz 2013. Otisnuli su se na turneje s imenima kao što su The Zombies, The Jesus and Mary Chain, The Strange Boys, Black Lips, The Growlers i The Black Angels. Friško nakon objave novog albuma dolaze "Who Sold My Generation" dolaze Tvornicu kulture, a turneja uključuje i nastupe u Francuskoj, Italiji, Češkoj, Belgiji, Njemačkoj.
Kultni Bambi Molestersi vraćaju se u Tvornicu kulture na prvi zagrebački nastup u ovoj godini. Krajem 2014. The Bambi Molesters obilježili su dvadeset godina benda festivalom Sonic Bullets održanom uz goste u velikom pogonu zagrebačke Tvornice kulture. I ovoga puta svirka donosi najbolje od benda čija je surf rock instrumentalna glazba obilježila zadnjih dva desetljeća domaće i regionalne scene. Svoj zvučni potpis i inovativni rock jedinstveni The Bambi Molesters gradili su od prvijenca "Dumb Loud Hollow Twang" iz 1997., preko "Intensity" i "Sonic Bullets: 13 from the Hip", do zadnjeg "As the Dark Wave Swells". I ovaj zagrebački nastup još jednom donosi presjek bogate karijere, a bend najavljuje da će na repertoar uvrstiti pjesme koje su malo ili nisu uopće svirali na koncertima. Na popisu se nalaze stvari s albuma "Sonic Bullets" i "As the Dark Wave Swells" kao što su "Lazy Girls Hangout", "Panic Party" ili "Into The Crimson Sunset".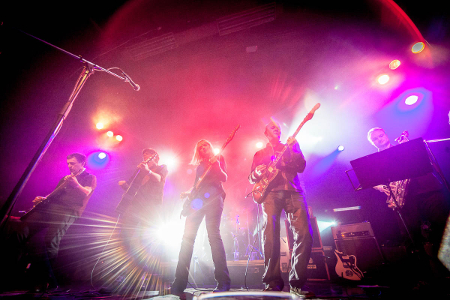 The Bambi Molesters
Ulaznice
Ulaznice su u pretprodaji 70 kn, dok će na dan koncerta cijena iznositi 90 kn.
Potražite ih na službenim prodajnim mjestima:
- Tvornica kulture, Ljudevita Posavskog 1
- Prodajna mjesta Entria i
www.entrio.hr
- Prodajna mjesta Eventima i
www.eventim.hr
Organizator koncerta je Tvornica kulture.
promo guy // 02/02/2016