Ovaj EP je četvrto ovogodišnje "digital only" izdanje danskog dua RAVEONETTES, a koje se nastavlja na vrlo uspješan
"Lust Lust Lust"
album. Da ovi danci vole Božić, najavili su to još 2003. na svojem singlu Heartbreak Stroll, na kojem se s b-strane našla pjesma Christmas Song.
Iako sam mislio da nitko nemože nadmašiti Phil Spectorov klasik "Christmas (Baby Please Come Home)" u izvedbi grupe U2. To su probali učiniti među ostalima i Bon Jovi i Joey Ramone, Death Cab For Cutie, New Bomb Turks i Smash Mouth. No, Sune Rose Wagner and Sharin Foo su me razuvjerili sa svojim JAMC/MBV pristupom ovoj pjesmi. Iako je izvedba U2 veselija i pristupačnija širim masama, u izvedba RAVOENETTESa ima sve elemente koji nam trebaju u hladnoj snježnoj božičnoj večeri.
Come on Santa sa svojim je zvončićima u podlozi, jedina koja bi mogla proći pod klasičnu božićnu pjesmu. Preostale dvije, iako u nazivu imaju "Christmas", klasične su Raveonettes pjesme s naglašenim Psychocandy bubnjem i fuzzy gitarama.
Ako ste očekivali nešto od "rave-a" iz naslova, radi se samo o RAVEonettes, igri riječi…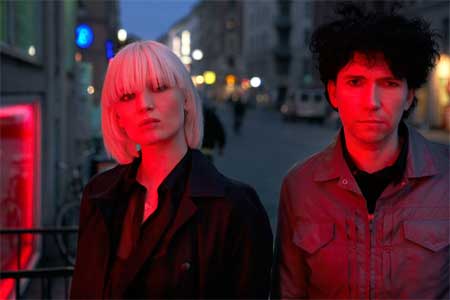 the raveonettes © http://www.theraveonettes.com
ocjena albuma [1-10]: 8

pedja // 09/12/2008