Iz postindustrijske divlje zone Clermont-Ferrand pristiže trojac Sofy Major sa svojim trećim albumom prizivajući standardne klasike američke noise-rock scene poput Unsane, Harvey Milk, Hammerhead, a tu se slobodno mogu pridodati The Jesus Lizard, Qui, Killdozer, Shellac, naši Joe 4, Ha-Det-Bra i slični.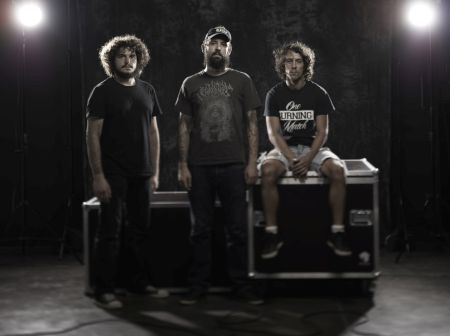 sofy major
Zvuk im je mastan i kompaktan s naglašenom čvrstom ritam sekcijom većinom u umjerenim i vrlo teškim tempovima, bogatom gitarskom strukturom punom kojekakvih riffova, dionica, solaža, brundavih tremola, te prljavim i slinavim vokalima a'la Ian McKaye (Fugazi) s višeglasjima. Da recimo u pjesmi "Infinite pill case" bas nije toliko izražen, komotno bi se po referencama mogla uvrstiti u neki žešći opus Fugazija poput albuma "In On The Killtaker". Inače, ovdje se i nema baš što mnogo filozofirati u analizi. Sve štima po načelima žanra, praši se uzbudljiva noise rokačina s melodijama od uvodne "Waste", preko tromije "We see fire" u kojoj gitara izmjenjuje tremola s riffovima i škripom, potom 'mekše', ali ritmički zvrzlanije "Turning point" i tako redom sve do posljednje, posve drugačije "As happy as", obrade legendarnih također Francuza Les Thugs (sjećate li se, nekad davno su svirali zajedno s našim Overflow?) u vrlo plesnom maniru s posve senzibilnim i 'clean' vokalom neopisivo podsjećajući na stare The Comsat Angels iz Sheffielda. Ma tko bi to rekao?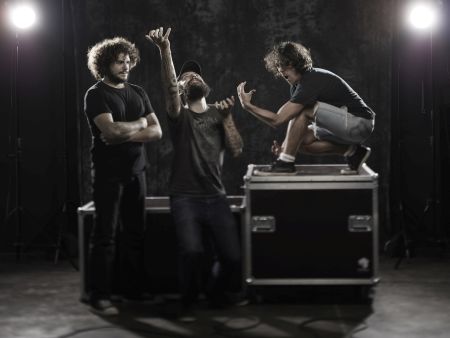 sofy major
Album je vrlo fin, umjereno proračunat na melodičnost, šuseve, poneke bijesnije ispade, te odličnu produkciju Dave Currana (Unsane, Pigs, Big Business) snimljenu u francuskom studiju Black Box i mastering, ma pogađate - Carl Saffa. I samo već to bez ikakvog predznanja o bendu dovoljno je reprezentativno da zagolica poklonike žanra.
Naslovi: 1.Waste, 2.We see fire, 3.Turning point, 4.Slow everywhere, 5.Infinite pill case, 6.Black and table, 7.Iron butt, 8.Devotion man, 9.As happy as (Les Thugs cover)
ocjena albuma [1-10]: 7

horvi // 22/12/2015