Sve nagrade su stigle. Polako slažemo pakete i šaljemo mejlove dobitnicima...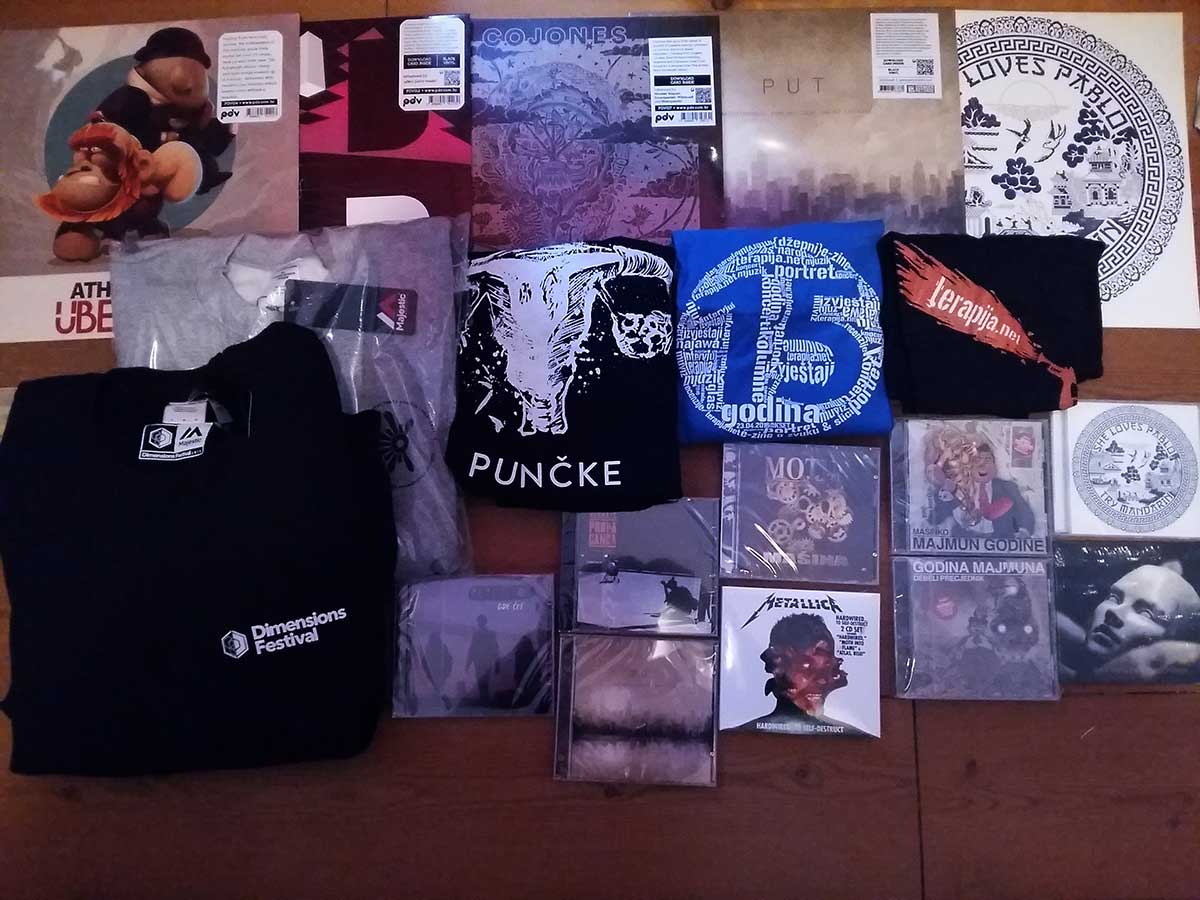 Textil
Dimensions Festival - Jumper crni - L
Outlook Festival - Jumper sivi - M
Punčke Crna Muška L
Terapija.Net 15 Plava Ženska L
Terapija.Net Crna Ženska S
Terapija.Net Platnena Torba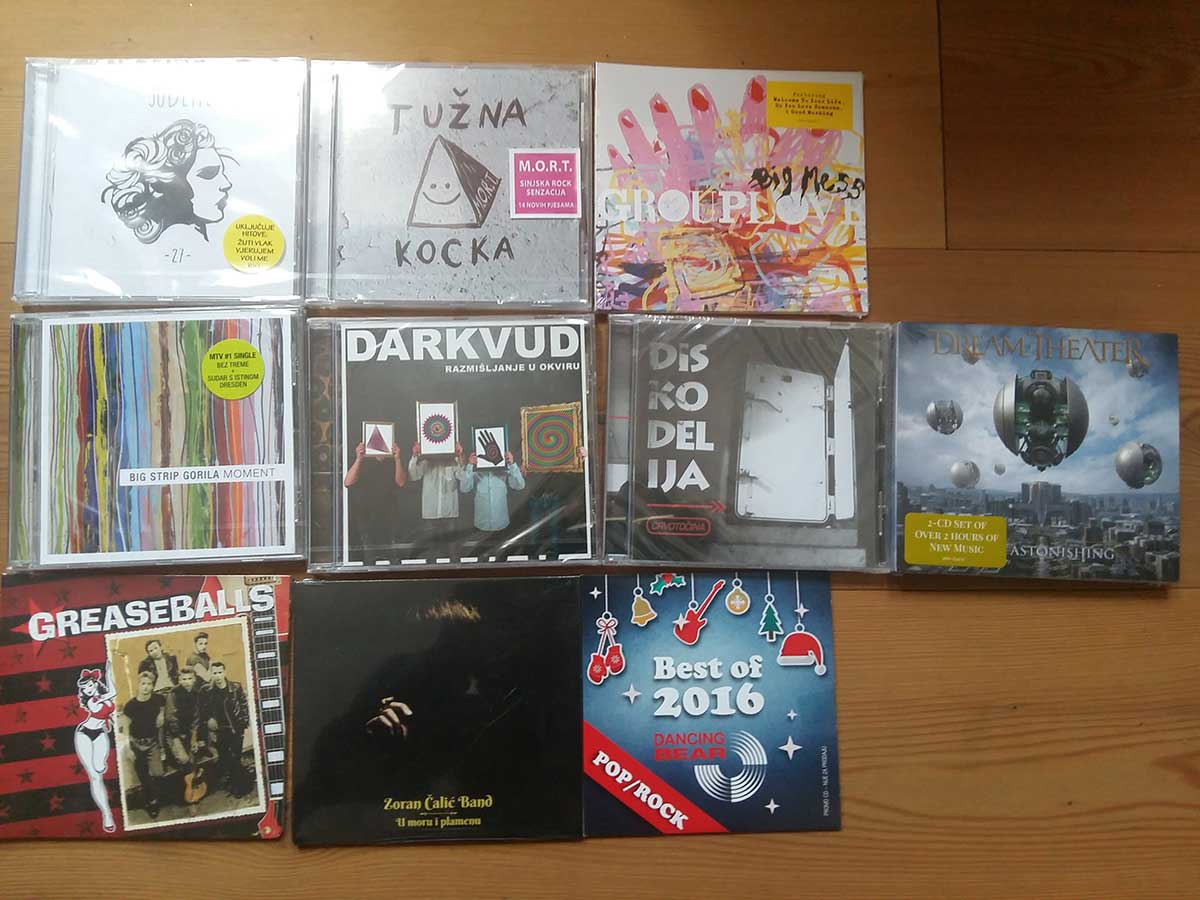 Vinyl
Abop - Abop - 12"
Cojones - Resonate
Atheist Rap - Uberlauf
Franolić & Ćulap & Jovanović - Put
She Loves Pablo - Try Mandarin (White Vinyl)
She Loves Pablo - Try Mandarin (Black Vinyl)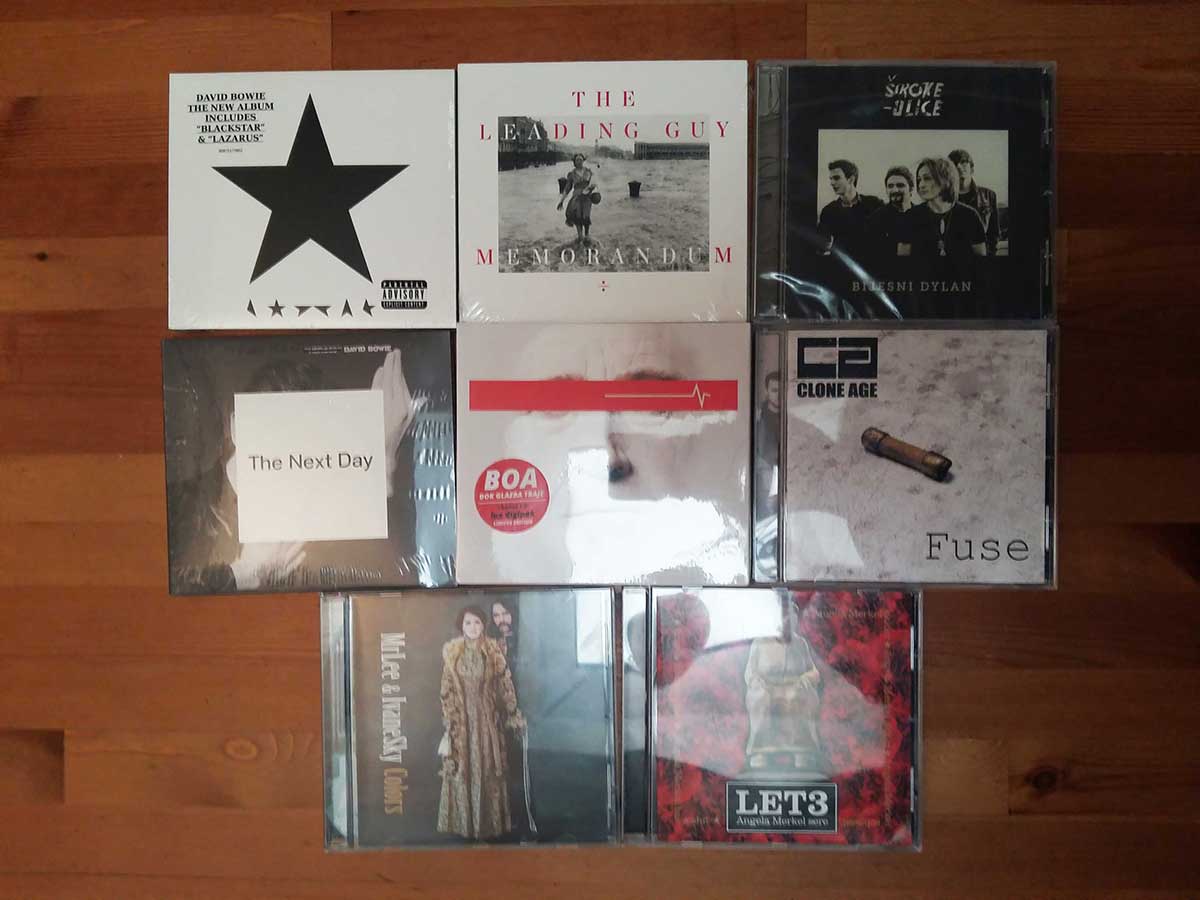 Cd
3oh!3 - Night Sports
Adia Victoria - Beyond The Bloodhounds
Anja Rupel - Opus
Asger Techau - Phonetics
Bernays Propaganda - Politika
Big Strip Gorila: Moment
Boa - Dok Glazba Traje
Clone Age - Fuse
Darkvud: Razmišljanje U Okviru
David Bowie - Blackstar
David Bowie - The Next Day
Debeli Precjednik / Mašinko - Split
Diskodelija - Crvotočina
Dream Theater - The Astonishing
Efterklang - Leaves
Elemental - Tijelo
Empire Of The Sun - Two Vines
Filip Motovunski - Ten Years Making Beats
Foy Vance - The Wild Swan
Franolić & Ćulap & Jovanović - Put
Frenkie Kontra Indigo - Putanja
Fvnerals - Wounds
Georgia - Georgia
Greaseballs - Greaseballs
Green Day - Revolution Radio
Grouplove - Big Mess
Gwen Stefani - This Is What The Truth Feelslike
It's Everyone Else - Heaven Is An Empty Room
Iz@ Medošević - Granulo Je Sunce
Jack Garratt - Phase
Judette: 27
Klangstof - Close Eyes To Exit
Las Kellies - Friends And Lovers
Leta 3 - Angela Merkel Sere
Lumineers - Cleopatra
M.O.R.T.: Tužna Kocka
Megadeth - Dystopia
Metallica - Hardwired... To Self Destruct
Motus Vita Est - Mašina
Mrlee & Ivanesky - Colors
Palace Winter - Waiting For The World To Turn
Panic! At The Disco - Death Of A Bachelor
Pj Harvey -. Six Demolition Project
Punčke - Ništa Nije Kako Se Čini
Razni - Dancing Bear 2016 Pop-Rock
Razni - Future Sound Of Zagreb
Regina Spector - Remember Us To Live
Repetitor - Gde Ćeš
Rhcp - The Getaway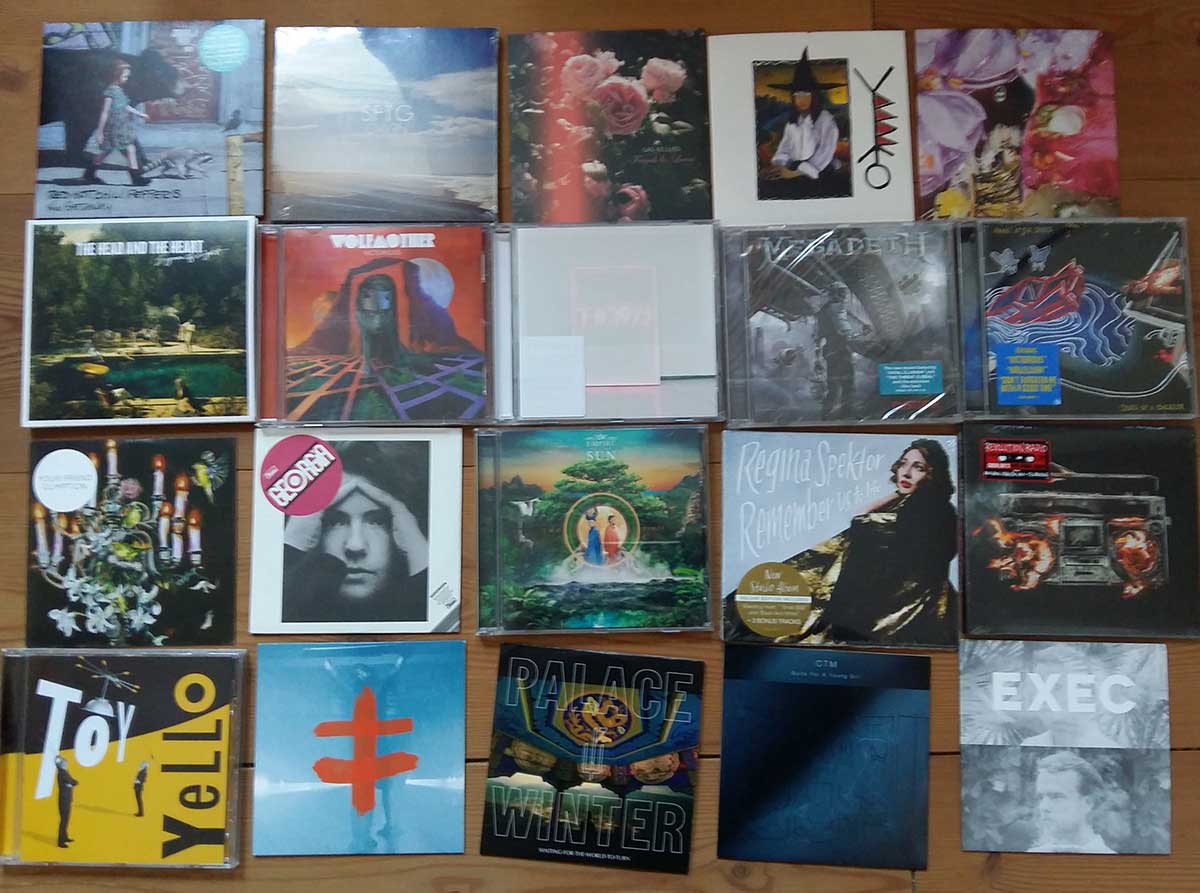 Scott & Charlene's Wedding - Mid Thirties Single Scene
Seed From The Geisha - Point Nemo
She Loves Pablo: Try Mandarin
Silver Snakes - Saboteur
Swaying Wires - I Left A House Burning
Široke Ulice - Bijesni Dylan
The 1975 - I Like It...
The Head And The Heart - Signs Of Life
The Leading Guy - Memorandum
Virginia Wing - Forward Constant Motion
Werefox - Das Lied Der Maschinen
Wolfmother - Victorious
Yello - Toy
Your Friend - Gumption
Zoran Čalić Band - U Moru I Plamenu
Nagrade donirali
Croatia Records
Dallas Records
Dancing Bear
Elemental
Fire Records
Geenger Records
LAA/Punčke
Menart
Moonlee Records
PDV
Tambourhinoceros Records
terapija.net
Universal
Zahvaljujemo svim donatorima na podršci i bogatim nagradama.
terapija // 11/01/2017