U belgijskom gradu Kortrijk, od 08.-10. studenog 2019 već dvanaestu godinu zaredom održava se festival Sonic City, u organizaciji Wilde Westen ekipe.

Sonic City 2019
Festival je to koji se u tih 12 godina profilirao u jedan od boljih europskih festivala za otkrivanje novih bendova, ili kako ga nazivaju "sveta misa za sve one koji surfaju ispod mainstreama". Festival svake godine uzima druge kuratore programa a neki od kuratora proteklih godina bili su Courtney Barnett (2018), Thurston Moore (2017), Savages (2015), James Holden (2014), te Beak> (2013). Ove godine odlučili su, po prvi put, uzeti dva kuratora i to oba iz Velike Britanije; prošlogodišnje friško otkriće iz južnog Londona - bend shame i velšku kantautoricu Cate Le Bon. Program je i ove kao i svake godine raznovrstan, izazovan i eklektičan, te obećava svakom posjetiocu potpuno izuzeće razočarenja.
Neka od ovogodišnjih imena uz spomenutih shame i Cate Le Bon su: Thurston Moore Group, Holly Herndon, Deerhunter, Hatis Noit, Jessica Pratt, Fontaines D.C., Sheer Mag, Ceremony, Follakzoid, Lust for Youth, Blanck Mass, Boy Harsher, Squid, Black Country New Road, The Murder Capital, Priests, Mannequin pussy i mnogi drugi.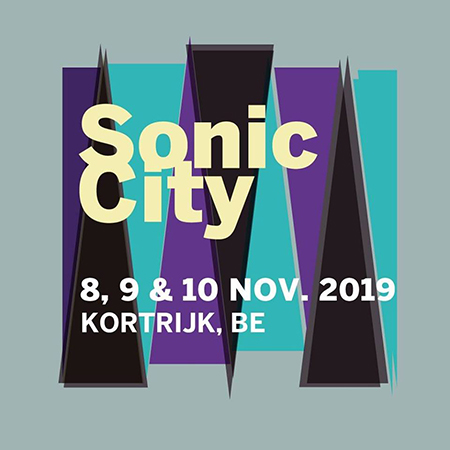 Sonic City 2019
Na festivalu će također biti prikazan film "Beth Gibbons sings Symphpony no.3 by Gorecki" u kojem Beth pjeva "Symphony of Sorrowful Songs" od Henryka Goreckog sa simfonijskim orkestrom poljskog narodnog radija.
Aftermovie prošlogodišnjeg izdanja festivala:
Sonic City 2018 Aftermovie
Linkovi:
Facebook event -
Sonic City 2019
Tickets -
www.soniccity.be
promo girl // 08/09/2019