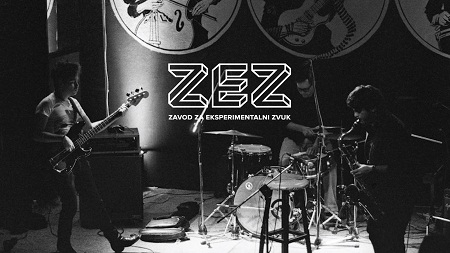 Internacionalni power jazz trio The Kandinsky Effect po treći put dolazi u zagrebački KSET! U srijedu, 7.3.2018., TKE će zagrebačkoj publici predstaviti svoj novi album naziva "PAX 6" te istovremeno najaviti osebujni ZEZ Festival koji će se održavati u KSET-u od 16. do 22.4.2018.
TKE je internacionalni projekt baziran u Parizu i New Yorku kojeg čine Warren Walker (saksofon i elektronika), Gael Petrina (bass) i Caleb Dolister (bubnjevi). Njihova višeslojna glazba već 10 godina pomoću pomiče granice kompozicije i produkcije.
Kako sami kažu - prvi album "Synesthesia" bio je pronalazak identiteta, na "Somnambulist" savladali su kompoziciju, a "Pax 6" dokaz je stečenog iskustva i desetogodišnje evolucije koju je sastav prošao kroz razne turneje i snimanja.
"The Kandinsky Effect is without a doubt one of the most individual-sounding, refreshing and outrageous forces currently operating in the more exciting fringes of the musical spectrum." - Igloo Magazine
"The Kandinsky Effect is an accomplished band not because they implement electronics into jazz music, but rather for how they utilize electronic configurations to make their music radiate." - Audiophile Audition
Ulaznice za koncert mogu se nabaviti u pretprodaji u KSET-u i Dirty Old Empireu po cijeni od 45kn, na ulazu karta će koštati 60kn.
promo guy // 20/02/2018