Velika rock fešta u srijedu na jubilarnom 100. izdanju Good Vibrationsa!
Good Vibrations je rock program koji će ovu srijedu u Vintage Industrial Baru doživjeti svoje jubilarno 100. izdanje. Nakon što se u sklopu programa predstavilo preko 250 hrvatskih i stranih izvođača, čast da zasviraju na ovom posebnom koncertu pripala je bendovima Muscle Tribe of Danger and Excellence, Them Moose Rush i Brain Production. Nezaobilaznom Kneži za DJ pultom u odabiru vrhunske glazbe pomagat će DJ Neman i DJ Kojitediro. Karte po pretprodajnoj cijeni od 30 kuna možete kupiti u Dirty Old Shopu do srijede u 17h, a na ulazu će, ako ih ostane, koštati 40 kuna.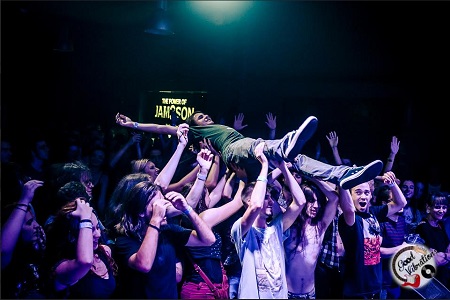 Good Vibrations © Julien Duval
Zamišljen kao klupski rock program koji će biti platforma za prezentaciju najboljih domaćih autorskih alternativnih bendova, Good Vibrations je svoje prvo izdanje doživio u listopadu 2012. u Vip Clubu. Nakon uspješne prve sezone program se seli u Vintage Industrial Bar gdje se održava i danas svaku srijedu od rujna do lipnja. Uz hrvatske bendove, zagrebačka publika mogla je čuti i one iz Njemačke, Italije, Slovenije, Srbije, Austrije, Ukrajine. Posebna suradnja u vidu razmjene bendova ostvarena je sa švedskom udrugom Studiefrämjendet u sklopu koje su u Švedskoj zasvirale hrvatske snage Inciter, She Loves Pablo, Kevlar Bikini, The Rock Flock i Mahatma, a u Hrvatskoj se predstavilo desetak švedskih bendova.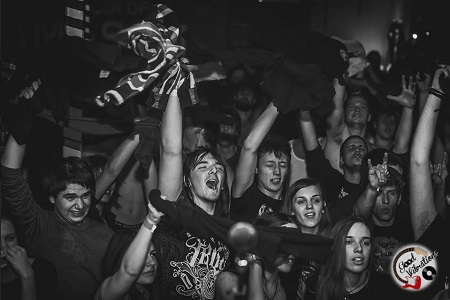 Good Vibrations © Julien Duval
Program je doživio i svoja dva međunarodna izdanja: u švedskim gradovima Göteborg i Värnamo, kao i u Londonu u legendarnom okupljalištu Arsenalovih navijača Gunners Pub gdje su se lokalnoj publici predstavili hrvatski bendovi. Posebna božićna izdanja održala su se u orahovačkom Bluesu i vinkovačkom Walkowu. U aktualnoj, četvrtoj sezoni program je započeo i s nekoncertnim formatom, točnije s panel diskusijama koje se bave temama iz glazbenog svijeta uz eminentna imena domaće scene, a održani su i glazbeni buvljaci, kao i specijalizirane slušaonice.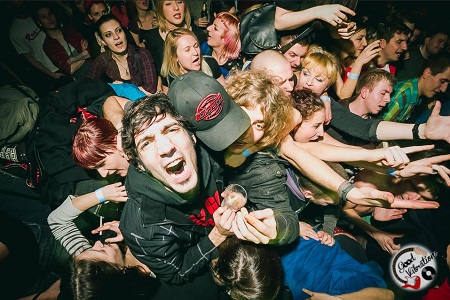 Good Vibrations © Julien Duval
No kako to sve skupa izgleda najbolje ćete se uvjeriti ako ovu srijedu posjetite Vintage Industrial Bar. Početak je u 20:30h, a blagajna se otvara u 20h. Vidimo se!
Bendove koji će nastupati u srijedu možete poslušati na linkovima ispod:
Muscle Tribe of Danger and Excellence
Facebook: https://www.facebook.com/muscletribeofdangerandexcellence
Bandcamp: https://muscletribe.bandcamp.com/
Them Moose Rush
Facebook: https://www.facebook.com/themmooserush
Bandcamp: http://themmooserush.bandcamp.com/
Brain Production
Facebook: https://www.facebook.com/brainproductionmusic
Web: www.brain-production.com
Fb event: https://www.facebook.com/events/1729726353929759/
Partneri:
Radio Student
Perun.hr
Sound Report
CMC - Croatian Music Channel
Ars kopija
Nocturne magazin
Ziher.hr
Metal Jacket Magazine
Portal X-ica.com
Studentski.hr
Terapija.net
SoundGuardian Portal
Gringo Shop
promo guy // 05/01/2016