Kada sam se prvi puta susreo sa ovim bendom još negdje u proljeće 2004. (zahvaljujući prijateljima iz njihovog prijateljskog benda No comply) imao sam osjećaj da su pogodili formulu za sladunjave melodije koje se urezuju u pamćenje (ovdje prvenstveno mislim da pjesme "weeds" i "rejuvenate" koja me na trenutke podsjećala na "blink 182 meets Sum 41"). Da ne bude zabune, ne pričamo ovdje o Orange county melodičnoj mašini već o skromnim momcima iz susjedne nam Srbije koji su sa ovim albumom u mojim očima porasli za barem 4 zvjezdice na punk rock komisijskoj ljestvici.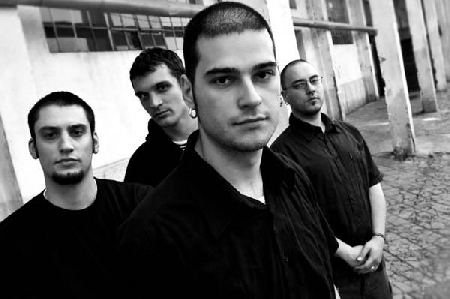 Ovaj četveročlani bend je u relativno kratkom vremenu uspio napraviti nešto što mnogo većim imenima na sceni nikada nije uspjelo; izdati album sa 15 iznimno catchy melodija od kojih ni jedna ne iskače u negativnijem smjeru. Matematički to znači da je bend u potpunosti pogodio potrebu slušatelja koji ovaj album može preslušavati iz dana u dan bez potrebe da preskače određene numere. Tekstovi su napisani na engleskom jeziku te u većini prenose ogromne količine emocija koje u trenutku kada su otpjevane zvuče prekrasno. U ovom trenutku nalazim se pred velikom dilemom dali da u ovoj recenziji nastavim uzdizati bend ili da jednostavno "fat mikea" (fat wreck), "Breta gurevitza" (epitaph rec.), "Dexter Hollanda" (nitro rec.) i "Joe Escalantea" (kung fu records.) pošaljem u ono mjesto te zaželim Tea Breaku sreću da dopru do širokih masa u budućnosti, jer gore navedeni fosili ionako već godinama nisu otkrili ni jedan ovako dobar bend (pogotovo sa ovih prostora). Dragi čitatelji ne preostaje mi drugo nego da vam toplo preporučim ovaj bend - te da vas pozovem na njihov prvi sljedeći nastup u Hrvatskoj, vjerujte mi - sresti ćemo se tamo.
Favorite lyric line:

"Your eyes, I'll never see again,
Your eyes are so far away,
Your eyes are wider than the sky,
Your eyes will never see me cry
...am I dreaming alone again?

Track lista
01. Before my eyes
02. 3 days
03. Rhetoric
04. It's not so far
05. Gray
06. You don't care
07. Stranger no1
08. The short one
09. Shine
10. Welcome to my world
11. Absolute end
12. Can't change the world
13. To the edge
14. Screamager
15. Neverland
ocjena albuma [1-10]: 9

maxse // 30/06/2006
PS: Na albumu se nalazi i obrada hita "screamager" benda Therapy? Više o o bendu možete saznati na njihovoj stranici http://www.teabreakmusic.com ili na http://www.myspace.com/teabreak gdje možete preslušati neke od njihovih hitova.